Are You Calling Your Workers Independent Contractors? Beware DOL Has a Bullseye on You
Employers constantly try to avoid paying employment taxes, overtime, and benefits to workers by calling them independent contractors.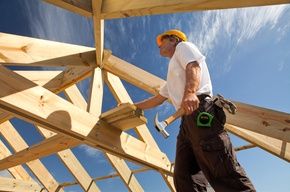 If you are one of them, you better take a close look at this practice. The U.S. Department of Labor (DOL) has made it a priority in enforcement now to target employers who have misclassified employees as independent contractors. In the past several years, DOL has hired 2,000 new investigators, who are routinely tasked with reviewing whether employers have misclassified employees as independent contractors.
Five Examples of Enforcement Action Results
Here are 5 examples of the results of DOL enforcements over the last couple of years:
Jan. 29, 2015 Specialty Painting & Wall Covering Inc. and M&S Enterprise in Texas paid more than $108,000 in overtime back wages after a DOL investigation found that some workers were misclassified as independent contractors.
May 19, 2014 Paul Johnson Drywall Inc. in Prescott, Ariz., agreed to pay $600,000 in back wages, damages and penalties following the misclassification of workers as independent contractors.
May 9, 2013 The DOL recovered more than $1 million in back wages and damages for 196 workers of a Kentucky-based cable installer, Bowlin Group LLC and Bowlin Services LLC, who were misclassified as independent contractors.
Feb. 12, 2013 A federal judge with the U.S. District Court for the Eastern District of Pennsylvania ordered kgb USA Inc., the worlds largest independent provider of directory assistance, headquartered in Bethlehem, Pa., to pay $1.3 million in minimum-wage compensation to 14,568 workers following the companys misclassification of the employees as independent contractors.
April 26, 2012 Hawkins Tree and Landscaping in Minnesota entered a consent judgment of back pay and liquidated damages for $478,000 to 57 current and former laborers, drivers, crew leaders and foremen who were misclassified as independent contractors and were not paid overtime. The company and its owners also agreed to pay $22,000 in civil penalties.
Employers Need to Review Classification of Any Workers as Independent Contractors
Employers should review whether any individual it has performing work for it is truly an independent contractor. This is a very difficult test to meet and few workers will meet it.
Five Key Factors DOL Looks At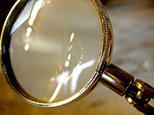 Whether the individual is compensated other than on a per-project basis. If it is pay per hour, DOL will be very suspect.
Whether the employer grants the worker paid vacation or sick leave.
Whether the employer reimburses the worker for business expenses.
Whether the worker is free to perform work for others or himself. If an employer requires a noncompete agreement, the classification probably will fall.
How long-term is the relationship. The longer it continues, the more likely DOL will consider the worker an employee.
So What Do You Do If You Determine You Have Misclassified Employees



If you decide that you misclassified employees as independent contractors, how you proceed can be really tricky. The mere act of reclassifying a worker may be a red flag to him or her that they may be due something they were not given previously. They may go to DOL or a private attorney to look into their rights. You also may be assessed back employment taxes, penalties, and interest. There is a Voluntary Classification Settlement Program (VCSP) available in some instances with the IRS to address the taxes, but there are limitations to your ability to participate in the VCSP and the risks of DOL-related liability still remain.
If you reach this stage in your review, you really should consult with competent employment counsel to assess how you handle the reclassification. Proceed with caution!!
Let me know if you think this might apply to you!!
Contact Adair Buckner, Attorney At Law at adair@adairbuckner.com or 806-220-0150
TESTIMONIALS
When my husband passed away, I contacted the attorney that we had used to prepare our wills but was unhappy with his attitude of indifference. I discovered Adair Buckner and all of my issues were resolved. Adair is professional, compassionate, and extremely knowledgeable. She saved me a large amount of money by processing my will in the appropriate manner to best suit my situation.
I needed an attorney I could trust who could handle my legal concerns regarding my mother's Living Trust. Adair Buckner firmly set things right. She was my voice when I had none and knew how to protect me in the midst of negative chaos. I recommend Adair to anyone seeking justice.
It is a great pleasure working with Adair. She is very professional and genuinely concerned about your needs. I have complete faith and trust in Adair and will always work with here for my attorney needs.
Trying to get our LLC changed over after moving to Texas was complicated, but Adair Buckner made the process so simple! We just gave her the details, and she handled everything quickly and professionally. Thank you, Adair, for making this part of our move stress-free!
It was way past time to finally get our Wills completed. This was something that was extremely complicated for us, but Adair and her assistant never made us feel like we were bothering them...and we (I) bothered them...a lot! Things were explained to us in a way that we could understand easily. Extremely professional and knows her stuff!
Adair is our employment attorney at ROI Online. She is an excellent resource to turn to as we grow and add employees. Adair is not only extremely knowledgeable in her area of employment expertise, but she is also very accessible and quickly responds to our questions and requests.
We appreciate Adair Buckner's professional and personable service. Our legal needs were met promptly and succinctly. We would not hesitate (and do!) recommend her to our family and friends.
Adair was very helpful in guiding us through this process of creating our estate planning! She and her assistant were friendly to us each time we met them in their office. I would highly recommend Adair Buckner as an attorney of choice!