Clean House for the New Year on Employee Pay Practices
The New Year is a good time to review employee pay practices. Wage and hour lawsuits continue to be the most fertile area for employee claims against employers.
Scary wage and hours cases continue to fill the news headlines with big settlements or potential damages against employers who do not pay correctly under the Fair Labor Standards Act ("FLSA").
Know Important Rules For Employee Pay
Is the employee truly exempt from minimum wage or overtime pay?
Is the employee correctly paid on a salary basis that meets the DOL regulatory requirements?
Have you improperly docked the employee's pay?
Do the employee's job duties meet the definitions for the exemption categories?
If the employee is not exempt, are you paying overtime correctly?
How do you calculate hours worked?
How do you figure the average hourly rate?
How do maintain the proper pay records?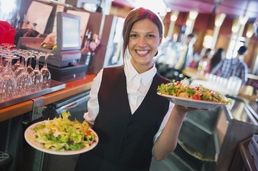 Are you meeting minimum wage requirements?

For tipped employees, are you handling tip pools correctly?
Are you meeting the DOL requirements to claim tip credit?
Are you trying to claim benefits as part of the minimum wage?
Are you trying to call true employees independent contractors?
Have you reviewed the legal guidelines for meeting the independent contractor test?
Find the answers to all of these questions and more in the SlideShare presentation provided below. If you have additional questions or would like help making sure you are paying your employees correctly, request a consultation with Adair Buckner.
TESTIMONIALS
When my husband passed away, I contacted the attorney that we had used to prepare our wills but was unhappy with his attitude of indifference. I discovered Adair Buckner and all of my issues were resolved. Adair is professional, compassionate, and extremely knowledgeable. She saved me a large amount of money by processing my will in the appropriate manner to best suit my situation.
I needed an attorney I could trust who could handle my legal concerns regarding my mother's Living Trust. Adair Buckner firmly set things right. She was my voice when I had none and knew how to protect me in the midst of negative chaos. I recommend Adair to anyone seeking justice.
It is a great pleasure working with Adair. She is very professional and genuinely concerned about your needs. I have complete faith and trust in Adair and will always work with here for my attorney needs.
Trying to get our LLC changed over after moving to Texas was complicated, but Adair Buckner made the process so simple! We just gave her the details, and she handled everything quickly and professionally. Thank you, Adair, for making this part of our move stress-free!
It was way past time to finally get our Wills completed. This was something that was extremely complicated for us, but Adair and her assistant never made us feel like we were bothering them...and we (I) bothered them...a lot! Things were explained to us in a way that we could understand easily. Extremely professional and knows her stuff!
Adair is our employment attorney at ROI Online. She is an excellent resource to turn to as we grow and add employees. Adair is not only extremely knowledgeable in her area of employment expertise, but she is also very accessible and quickly responds to our questions and requests.
We appreciate Adair Buckner's professional and personable service. Our legal needs were met promptly and succinctly. We would not hesitate (and do!) recommend her to our family and friends.
Adair was very helpful in guiding us through this process of creating our estate planning! She and her assistant were friendly to us each time we met them in their office. I would highly recommend Adair Buckner as an attorney of choice!