Clock for New DOL Overtime Exemption Regulations Springs Ahead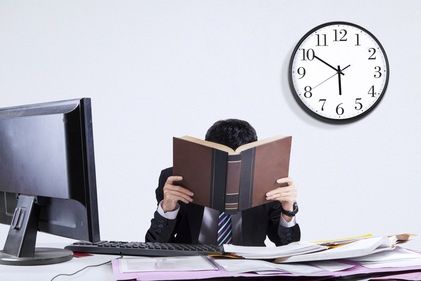 The clock has been pushed ahead on a possible compliance date for the new Department of Labor (DOL) rule revising the minimum salary level for white collar overtime exemptions.
As proposed, the minimum salary level to qualify for the administrative, executive, and professional exemptions would be set at the 40th percentile of weekly earnings for full-time employees. When the regulation finally is issued, this likely will be $970 per week or $50,440 per year. This baseline salary amount for exemption automatically would increase each year based on either a percentile of weekly earnings or inflation.
Because DOL sent its final rule revising these exemptions to the White House Office of Management and Budget (OMB) on Monday, March 14, 2016 (much earlier than expected), the final rule could be published in the Federal Register this spring. Earlier, Labor Day was the target date many had predicted for publication.
The political haggling over the proposed new rule after that will be really interesting to watch. After the new rule is published in the Federal Register, Congress has a 60-day period to evaluate it and can vote out a resolution of disapproval to try to nullify the regulation. Such action surely will come under close voter scrutiny while political posturing for the November general election is going on. If Congress votes for disapproval of the rule before the end of President Obamas term, he will most likely veto the resolution. A new president, however, especially a Republican, might not. So, DOL is fast-track processing this proposed new rule, hoping that the politics in the upcoming months are favorable to it, and the new rule is finalized while President Obama is still in office, which gives it a greater chance of implementation.
Employers once again need to start reviewing their plans for action if the proposed new rule is implemented near the end of the year or early next year. The timeline for review has been shortened so that it is more likely to become final.

TESTIMONIALS
When my husband passed away, I contacted the attorney that we had used to prepare our wills but was unhappy with his attitude of indifference. I discovered Adair Buckner and all of my issues were resolved. Adair is professional, compassionate, and extremely knowledgeable. She saved me a large amount of money by processing my will in the appropriate manner to best suit my situation.
I needed an attorney I could trust who could handle my legal concerns regarding my mother's Living Trust. Adair Buckner firmly set things right. She was my voice when I had none and knew how to protect me in the midst of negative chaos. I recommend Adair to anyone seeking justice.
It is a great pleasure working with Adair. She is very professional and genuinely concerned about your needs. I have complete faith and trust in Adair and will always work with here for my attorney needs.
Trying to get our LLC changed over after moving to Texas was complicated, but Adair Buckner made the process so simple! We just gave her the details, and she handled everything quickly and professionally. Thank you, Adair, for making this part of our move stress-free!
It was way past time to finally get our Wills completed. This was something that was extremely complicated for us, but Adair and her assistant never made us feel like we were bothering them...and we (I) bothered them...a lot! Things were explained to us in a way that we could understand easily. Extremely professional and knows her stuff!
Adair is our employment attorney at ROI Online. She is an excellent resource to turn to as we grow and add employees. Adair is not only extremely knowledgeable in her area of employment expertise, but she is also very accessible and quickly responds to our questions and requests.
We appreciate Adair Buckner's professional and personable service. Our legal needs were met promptly and succinctly. We would not hesitate (and do!) recommend her to our family and friends.
Adair was very helpful in guiding us through this process of creating our estate planning! She and her assistant were friendly to us each time we met them in their office. I would highly recommend Adair Buckner as an attorney of choice!