DOL Tightens Definition Of Independent Contractor Again!
The assault on independent contractor classification of workers by employers just heightened another step. On July 15, 2015, the US Department Of Labor (DOL) issued a new guidance that narrows the definition even more. Many workers who have been classified as independent contractors will have to be recognized as employeesThe new definition places emphasis on the "economic realities" test.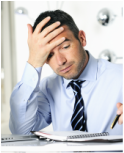 Six Factors DOL Says Employers Must Look At
The extent to which the work performed is an integral part of the employers business.
The workers opportunity for profit or loss depending on his or managerial skill.
The extent of the relative investments of the employer and the worker.
Whether the work performed requires special skills and initiative.
The permanency of the relationship.
The degree of control exercised or retained by the employer.
The DOL says no one of these factors is determinative. It further says that this checklist is not all-inclusive.
Workers Who May Not Meet The Test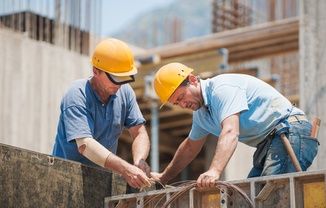 If employers apply these six factors, many workers frequently considered independent contractors such as carpenters, construction workers, roofers, cable installers and electricians may not meet the test. However, the list could be much more extensive than this. Any independent contractor classification could be suspect.

Employers Need To Analyze and Document Classification Decision
Unfortunately, this new definition still is very subjective and gives employers little concrete ground on which to make this risky determination. Employers should go through careful analysis of any worker they attempt to classify as an independent contractor and maintain records documenting the analysis process and how the determination was justified. Examples of records employers should keep include: worker's business license and business cards, tax records from the independent contractor showing how it declared income, and work history on a project showing that the employer's engagement was limited.
This guidance is Administrator's Interpretation No. 2015-1.
If you are concerned that you might have misclassified workers, contact Adair M. Buckner, Attorney At Law for a complimentary initial consultation*.
*(The free consultation does not cover actual review of documents or giving legal advice on a specific situation.)

TESTIMONIALS
When my husband passed away, I contacted the attorney that we had used to prepare our wills but was unhappy with his attitude of indifference. I discovered Adair Buckner and all of my issues were resolved. Adair is professional, compassionate, and extremely knowledgeable. She saved me a large amount of money by processing my will in the appropriate manner to best suit my situation.
I needed an attorney I could trust who could handle my legal concerns regarding my mother's Living Trust. Adair Buckner firmly set things right. She was my voice when I had none and knew how to protect me in the midst of negative chaos. I recommend Adair to anyone seeking justice.
It is a great pleasure working with Adair. She is very professional and genuinely concerned about your needs. I have complete faith and trust in Adair and will always work with here for my attorney needs.
Trying to get our LLC changed over after moving to Texas was complicated, but Adair Buckner made the process so simple! We just gave her the details, and she handled everything quickly and professionally. Thank you, Adair, for making this part of our move stress-free!
It was way past time to finally get our Wills completed. This was something that was extremely complicated for us, but Adair and her assistant never made us feel like we were bothering them...and we (I) bothered them...a lot! Things were explained to us in a way that we could understand easily. Extremely professional and knows her stuff!
Adair is our employment attorney at ROI Online. She is an excellent resource to turn to as we grow and add employees. Adair is not only extremely knowledgeable in her area of employment expertise, but she is also very accessible and quickly responds to our questions and requests.
We appreciate Adair Buckner's professional and personable service. Our legal needs were met promptly and succinctly. We would not hesitate (and do!) recommend her to our family and friends.
Adair was very helpful in guiding us through this process of creating our estate planning! She and her assistant were friendly to us each time we met them in their office. I would highly recommend Adair Buckner as an attorney of choice!