EEOC Challenges Severance Agreements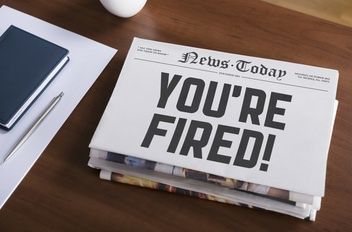 Employers frequently will use a Severance Agreement and Release when terminating an employee as a means to head off possible post-termination legal claims. Such agreements always have been subject to stringent requirements to be valid and enforceable. In a number of different cases recently, the EEOC has challenged what have been standard release of claims provisions and other terms in such agreements, saying they violate the Age Discrimination in Employment Act (ADEA) and Title VII.
One such recent case, EEOC v. CVS Pharmacy (N.D. Ill, October 7, 2014), was dismissed on procedural grounds, but the underlying challenges to the severance agreement and release were not ruled upon. That court gave some positive comments; however, on one key point, they did not, which is discussed below. A number of other cases and charges on these same issues remain pending, and the EEOC continues to try to invalidate releases based on these challenged terms. Employers need proactively to review their severance agreements, or have their counsel review them, to head off EEOC challenges.
Bases for EEOC Challenges
The EEOC has taken the position that several provisions of standard releases of claims contained in most severance agreements violate Title VII and the ADEA because those provisions interfere with the right of employees to pursue administrative charges, to communicate voluntarily (which could also raise NLRB concerns), and to participate in EEOC investigations. Clauses the EEOC has challenged include a general release of claims and pending actions, a covenant not to sue, and non-disparagement, cooperation, and non-disclosure of confidential information provisions. The EEOC also claimed in the CVS case that the standard separation agreement it used was five single-spaced pages, making it too long and complicated to be understood by an employee who would be reviewing the agreement.
Positive Comments by Judge in the CVS Case
The judge in the CVS case did include positive, pro-employer comments on key terms of the severance agreement, even though he did not rule directly on the validity of the releases. The judge noted that the general release at issue contained an exclusion for any rights that the Employee cannot lawfully waive and the covenant not to sue included a carve-out for the employees right to participate in administrative proceedings and to cooperate with such agency investigations. The court said EEOCs argument that this exclusion allowing participation in administrative proceedings did not protect the right to file a charge was not reasonable.
The court went on to say that even if the agreement banned filing of charges, which it did not, those provisions would merely be unenforceable and not constitute actionable resistance to Title VII.
These comments give employers hope that the EEOCs arguments on these points will not be upheld to invalidate separation agreements that include standard language such as CVSs.
Recommendations for Employers
Review your severance agreement and release forms to see if you need to strengthen provisions making it clear the employee may still file administrative charges and participate in agency investigations.
Consider placing the statement of these protected rights in a separate paragraph of the severance agreement, and perhaps in bold type, to meet EEOCs aggressive challenges on this issue.
Continue to provide in severance agreements that, despite the employees retention of the right to file a discrimination charge, the employee is waiving the right to recover monetary damages or other individual relief in connection with any such charge. This provision has not been challenged and is a key part of the protection sought by obtaining the release.
In a number of different cases recently, the EEOC has challenged what have been standard release of claims provisions and other terms in such agreements, saying they violate the Age Discrimination in Employment Act (ADEA) and Title VII.

TESTIMONIALS
When my husband passed away, I contacted the attorney that we had used to prepare our wills but was unhappy with his attitude of indifference. I discovered Adair Buckner and all of my issues were resolved. Adair is professional, compassionate, and extremely knowledgeable. She saved me a large amount of money by processing my will in the appropriate manner to best suit my situation.
I needed an attorney I could trust who could handle my legal concerns regarding my mother's Living Trust. Adair Buckner firmly set things right. She was my voice when I had none and knew how to protect me in the midst of negative chaos. I recommend Adair to anyone seeking justice.
It is a great pleasure working with Adair. She is very professional and genuinely concerned about your needs. I have complete faith and trust in Adair and will always work with here for my attorney needs.
Trying to get our LLC changed over after moving to Texas was complicated, but Adair Buckner made the process so simple! We just gave her the details, and she handled everything quickly and professionally. Thank you, Adair, for making this part of our move stress-free!
It was way past time to finally get our Wills completed. This was something that was extremely complicated for us, but Adair and her assistant never made us feel like we were bothering them...and we (I) bothered them...a lot! Things were explained to us in a way that we could understand easily. Extremely professional and knows her stuff!
Adair is our employment attorney at ROI Online. She is an excellent resource to turn to as we grow and add employees. Adair is not only extremely knowledgeable in her area of employment expertise, but she is also very accessible and quickly responds to our questions and requests.
We appreciate Adair Buckner's professional and personable service. Our legal needs were met promptly and succinctly. We would not hesitate (and do!) recommend her to our family and friends.
Adair was very helpful in guiding us through this process of creating our estate planning! She and her assistant were friendly to us each time we met them in their office. I would highly recommend Adair Buckner as an attorney of choice!