Employers: The Basics and the Nitty Gritty of Dealing with New Overtime Rules
Employers have read for over a year about the proposed new overtime exemption rules from the Department of Labor (DOL). Finally, on May 18, 2016, the changes to federal overtime exemption law were published by DOL.
What finally was published is slightly different than what has been discussed for some time. The effective date for the new rules is December 1, 2016. That does not give employers much time to gear up, and the work should start now, if it has not already been done.
What Is The New Salary Threshold for Exemption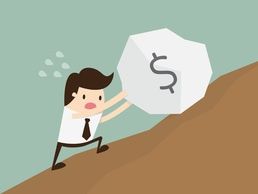 The new minimum salary required to be paid to qualify for the major white-collar exemptions was raised to $913 per week or $47,476 per year (earlier it had been predicted at over $50,000). This threshold salary level, set by the regulations, is based on the 40th percentile of earnings of full-time salaried workers in the lowest-wage Census Region (currently the South). The new rule provides for automatically updating the salary threshold levels every three years, beginning January 1, 2020, to maintain the levels at this percentile. So this will be a moving target and will require continued monitoring.

Can Employers Include Bonuses And Commissions In Calculating Pay?
The final rule amends the salary basis test to allow employers to use nondiscretionary bonuses and incentive payments (including commissions) to satisfy up to 10 percent of the new standard salary level. Employers should decide if they want to implement such bonuses and incentive payments to reach the $47,476 per year threshold.
What Are The Affected White-Collar Exemptions?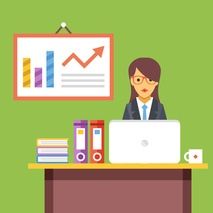 The white-collar exemptions affected are most executive, administrative, and professional employees. These positions are exempted from federal minimum wage and overtime requirements if the regulatory definitions for exemption are met. The duties tests of the definitions have not been changed from the current regulations. Computer professionals and outside sales employees also can be excluded from the overtime and minimum wage requirements. Some professionals are exempt still without having to meet the salary basis or threshold minimum salary level tests (for example, doctors, teachers, and lawyers).

What Should Employers Do To Prepare For New Rule?
Employers should begin immediately, if they have not already, to do these things:
Determine which currently exempt employees are earning less than $47,476 per year. Figure out what additional overtime the newly reclassified nonexempts may be earning if they continue to work the same hours.
Decide whether you will increase the salary of these employees above the new salary threshold to maintain their positions as exempt or gear up to have them track their time and to pay them overtime if they work over 40 hours per week.
Review your workplace requirements and duties for all employees, scheduling, and all operational details for your workforce, to try to eliminate overtime by those who are reclassified as nonexempt.
Determine whether to reduce hourly equivalent rates for formerly salaried exempt workers to make up for additional pay for new overtime hours if their overtime cannot be avoided.
Decide whether to hire more part-time employees to get the work done rather than pay formerly exempt, reclassified full-time workers overtime under the new rules.
Set up new overtime restrictions and hourly time tracking and recording requirements for newly reclassified nonexempt employees.
Determine whether to continue to allow reclassified nonexempt employees to retain laptops, cellphones, and the like, which could require them to put in time off the premises on work, which would now need to be tracked and included in overtime calculations.
Plan how you will communicate how you are going to respond to the new rules so that the employees who will be reclassified will understand the changes and expectations going forward. Prepare to do this well in advance of December 1, 2016, so there are no last minute surprises.
Review benefits paid to only exempt employees in the past to determine if newly reclassified employees really should lose these benefits. You may want to restructure to whom benefits such as sick leave, vacation are paid.
How Should Employers Communicate the Changes?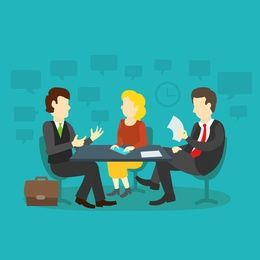 It may be tough telling an employee who has been salaried, that has never had to track work time, and has worked however many hours, whenever needed it took to get the job done, that all those things may be changing. Some may feel like they are being demoted or treated less importantly in your workforce. Encourage them to see the positive side if they will now receive more money because of the overtime pay, while doing the same job. You may want to continue to pay them on a salary basis, with the hourly equivalent rate figured for any hours worked over 40 in a workweek, simply because some see being a salaried versus hourly employee as important.

Is There Any Good News In These Changes?
Responding to the new rules gives employers a reason to review their pay systems to be sure exemptions have been correctly claimed for employees and then to correct past mistakes, without waiving a red flag to workers that they may not have been paid correctly. Without this excuse, suddenly reclassifying a worker as nonexempt could push him or her to pursue wage and hour claims if this resulted in not being paid overtime in the past.
Good luck and God speed, employers.
Need Help?
If you need help dealing with these issues, please contact Adair M. Buckner, Attorney At Law at adair@adairbuckner.com. This is a good opportunity to do some hard thinking about the structure of your workplace, pay practices, and benefits in general. Adair Buckner would be happy to assist you in this analysis.

TESTIMONIALS
When my husband passed away, I contacted the attorney that we had used to prepare our wills but was unhappy with his attitude of indifference. I discovered Adair Buckner and all of my issues were resolved. Adair is professional, compassionate, and extremely knowledgeable. She saved me a large amount of money by processing my will in the appropriate manner to best suit my situation.
I needed an attorney I could trust who could handle my legal concerns regarding my mother's Living Trust. Adair Buckner firmly set things right. She was my voice when I had none and knew how to protect me in the midst of negative chaos. I recommend Adair to anyone seeking justice.
It is a great pleasure working with Adair. She is very professional and genuinely concerned about your needs. I have complete faith and trust in Adair and will always work with here for my attorney needs.
Trying to get our LLC changed over after moving to Texas was complicated, but Adair Buckner made the process so simple! We just gave her the details, and she handled everything quickly and professionally. Thank you, Adair, for making this part of our move stress-free!
It was way past time to finally get our Wills completed. This was something that was extremely complicated for us, but Adair and her assistant never made us feel like we were bothering them...and we (I) bothered them...a lot! Things were explained to us in a way that we could understand easily. Extremely professional and knows her stuff!
Adair is our employment attorney at ROI Online. She is an excellent resource to turn to as we grow and add employees. Adair is not only extremely knowledgeable in her area of employment expertise, but she is also very accessible and quickly responds to our questions and requests.
We appreciate Adair Buckner's professional and personable service. Our legal needs were met promptly and succinctly. We would not hesitate (and do!) recommend her to our family and friends.
Adair was very helpful in guiding us through this process of creating our estate planning! She and her assistant were friendly to us each time we met them in their office. I would highly recommend Adair Buckner as an attorney of choice!