Good News for Third-Party Employers of Home Care Workers, for Seniors, and the Disabled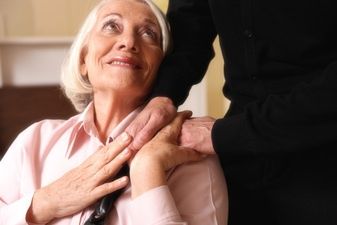 Many home health care agencies were getting ready for a drastic change in their pay practices as a result of a new Department of Labor (DOL) regulation that was to take effect on January 1, 2015. The new regulation would have kept third-party employers, who constitute more than 90% of the home care industry, from claiming companionship and live-in exemptions from minimum wage and overtime pay rules. They got a big Christmas present!
Just before Christmas, a federal judge in Washington, D.C. struck down the new DOL regulation extending the federal overtime and minimum wage requirements to home care workers employed by third-party businesses. The courts December 22, 2014, ruling, in Home Care Association of America v. Weil (No. 14-cv-967) vacated a portion of the new rule preventing third-party employers from claiming the companionship services exemption.

Home Care Association of America, the International Franchise Association (IFA) and the National Association for Home Care & Hospice (NAHC) had challenged the third-party regulation portion of the final rule, claiming is was arbitrary and capricious, and that, if allowed to stand, the rule would have a destabilizing impact on the entire home care industry and adversely affect access to home care services for millions of the elderly and infirm.
Basis for Federal Courts Ruling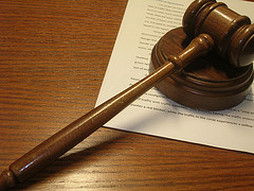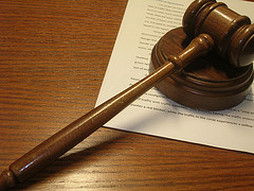 The federal court, in making its ruling said, By the departments own numbers, approximately 90 percent of home health aides and personal care aides, which include those providing companionship services, are employed by third parties, rather than by the individual or family needing services. The court stated Congress had included third-party providers in the companionship services and live-in domestic employee exemptions for a reason. The court noted that for over 40 years, Congress has exempted third-party providers of home care services from having to pay either minimum or overtime wages to their employees who provide domestic companionship services to seniors and individuals with disabilities, or to pay overtime wages to live-in domestic service employees.

The court went on to find the DOL Final Rule was issued despite a 2007 U.S. Supreme Court ruling which upheld the companionship exemption for third-party provided home care workers. Long Island Care at Home v. Coke, 551 U.S. 158 (2007).

The court also took note that six bills had been introduced in Congress to overturn the Coke decision but failed even to get out of committee. The fact that the department issued its notice of proposed rule making after all six of these bills failed to move is nothing short of yet another thinly veiled effort to do through regulation what could not be done through legislation, the court stated. Such conduct bespeaks an arrogance to not only disregard Congresss intent, but seize unprecedented authority to impose overtime and minimum wage obligations in defiance of the plain language of the statute, the opinion continued. The court went on to say, the Department of Labor amazingly decided to try to do administratively what others had failed to achieve in either the Judiciary or the Congress.

This court found DOL acted improperly in adopting this portion of the new Final Rule. preventing third-party providers from claiming the companionship exemption. Undaunted by the Supreme Courts decision in Coke, and the utter lack of congressional support to withdraw this exemption, the Department of Labor amazingly decided to try to do administratively what others had failed to achieve in either the judiciary or Congress, the court stated.
Home Care Industry Welcomes Decision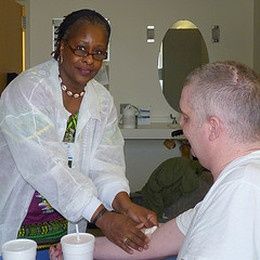 An official of a large home care provider organization stated, Earlier this year, the IFA united with the Home Care Association of America and the National Association for Home Care & Hospice to fight yet another example of regulatory overreach of power by the U.S. Department of Labor. By promulgating regulations to eliminate the overtime exemption for companion care workers, the administration threatened affordable care for seniors and the disabled and put many franchise small businesses and their employees in jeopardy by subjecting them to potentially unsustainable costs. Todays victory is a small but important step in protecting clients, workers and local franchise business owners in the home care industry. While we are mindful that only part of the DOLs damaging regulation has been vacated thus far, we are encouraged by the courts willingness to hold the administration accountable for misguided policies pursued in defiance of congressional intent and legal precedent.


Continued Uncertainty About Effect of Final Rule

The district court has scheduled a hearing on the companionship definition issue for January 9, 2015, and whether the companionship exemption will be restored to its prior terms may be determined then. Meanwhile, some aspects of the new DOL rule have been allowed to go into effect on January 1, 2015. The courts ruling does not affect other parts of the new regulation, including its narrowed definition of what constitutes companionship services and its record keeping requirements.

What Home-Care Agencies Must Do Now

For the time being, third-party employers can still qualify for the companionship and live-in worker FLSA exemptions. This decision did not vacate the new definition of companionship services, in the Rule, however. Employers still have to comply with the new companionship services definition. This means to claim the companionship exemption after January 1, 2015, employers should be sure (1) that the time caregivers spend performing care services does not exceed 20 percent of their weekly hours per patient and per week and (2) that caregivers do not perform any general household work.


If you have questions about whether you are paying your employees correctly, contact Adair Buckner, Attorney at Law for a complimentary consultation*.
*(The free consultation does not cover actual review of documents or giving legal advice on a specific situation.)

TESTIMONIALS
When my husband passed away, I contacted the attorney that we had used to prepare our wills but was unhappy with his attitude of indifference. I discovered Adair Buckner and all of my issues were resolved. Adair is professional, compassionate, and extremely knowledgeable. She saved me a large amount of money by processing my will in the appropriate manner to best suit my situation.
I needed an attorney I could trust who could handle my legal concerns regarding my mother's Living Trust. Adair Buckner firmly set things right. She was my voice when I had none and knew how to protect me in the midst of negative chaos. I recommend Adair to anyone seeking justice.
It is a great pleasure working with Adair. She is very professional and genuinely concerned about your needs. I have complete faith and trust in Adair and will always work with here for my attorney needs.
Trying to get our LLC changed over after moving to Texas was complicated, but Adair Buckner made the process so simple! We just gave her the details, and she handled everything quickly and professionally. Thank you, Adair, for making this part of our move stress-free!
It was way past time to finally get our Wills completed. This was something that was extremely complicated for us, but Adair and her assistant never made us feel like we were bothering them...and we (I) bothered them...a lot! Things were explained to us in a way that we could understand easily. Extremely professional and knows her stuff!
Adair is our employment attorney at ROI Online. She is an excellent resource to turn to as we grow and add employees. Adair is not only extremely knowledgeable in her area of employment expertise, but she is also very accessible and quickly responds to our questions and requests.
We appreciate Adair Buckner's professional and personable service. Our legal needs were met promptly and succinctly. We would not hesitate (and do!) recommend her to our family and friends.
Adair was very helpful in guiding us through this process of creating our estate planning! She and her assistant were friendly to us each time we met them in their office. I would highly recommend Adair Buckner as an attorney of choice!