Houston Appeals Court Finds That Failure to Include Buy-Out Clause in a Physician Non-Compete Makes It Unenforceable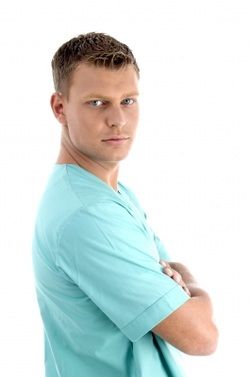 A physician non-compete covenant is not enforceable if?
Physician non-compete agreements are a whole different animal. A medical or physician non-compete adds many additional requirements over those for general employee non-competes in Texas. The requirements are very specific. Employers must include a buy-out provision in a physician non-compete, even if negotiating the terms is contentious.

On November 21, 2013, the Fourteenth Court of Appeals in Houston in
LasikPlus of Texas, P.C., et al. v.Mattioli
held that the non-compete in question failed to meet one of the requirements for enforceability in Texas, a provision for buy-out. Because of this, it refused to impose a temporary restraining order prohibiting the former employee doctor from competing with his employer while the case progressed.
Texas statue has provided for some time that a non-compete agreement for a doctor must meet specific requirements.
Tex. Bus. Com. Code 15.50(b)
sets out the requirements. A non-compete cannot be enforced against a physician licensed by the Texas Medical Board if it:
Denies the physician access to a list of his patients whom he had seen or treated within one year of termination of the contract or employment;


Does not allow access to medical records of the physicians patients upon authorization of the patient and any copies of medical records for a reasonable fee as established by the Texas Medical Board under Section 159.008, Occupations Code;


Does not provide that any access to a list of patients or to patients medical records after termination of the contract or employment shall not require such list or records to be provided in a format different than that by which such records are maintained, except by mutual consent of the parties to the contract;


Does not provide a buy out of the covenant by the physician at a reasonable price or, at the option of either party, as determined by a mutually agreed upon arbitrator or, in the case of an inability to agree, an arbitrator of the court whose decision shall be binding on the parties; and


Does not allow the physician to provide continuing care and treatment to a specific patient or patients during the course of an acute illness even after the contract or employment has been terminated.
These requirements are in addition to those applied to any Texas non-compete of consideration and reasonableness as to time and territory.
The non-compete agreement in this case did not contain any buy-out clause as required by
Tex. Bus. & Com. Code 15.50(b)
. The employer asked the court to reform or rewrite the agreement to provide a reasonable buy-out provision. The Court said that while
Section 15.50(b)
authorizes a court to reform or rewrite a buy-out clause that was unreasonable, it did not authorize the court to write a buy-out clause into a contract where there was none. The Court found that if a
noncompete covenant involving a physician does not have a buy-out clause, it is not enforceable.
Lesson:
If the employer wants to obtain an enforceable non-compete covenant against a Texas licensed physician, it must comply with all the requirements of the Texas Bus. & Com. Code 15.50 (b), including a buy-out clause. Otherwise, the non-compete will be unenforceable, and, a waste of the time and money spent drawing it up. What will be considered a reasonable buy-out clause is open to question and opens a whole different can of worms, but it better to include at least some buy-out provision from the start. If the parties cannot agree on the reasonableness of the terms of the buy-out clause at the time enforcement is sought, they can seek court or arbitrator involvement in resolving the dispute. However, the court or arbitrator cannot reform an agreement to create a buy-out clause where one was totally omitted from the agreement initially.
To learn more about Adair Buckner and her practice visit her
profile page
and her
Labor & Employment Law page
.
Adair M. Buckner, Attorney at Law, is Board Certified in Labor and Employment Law by the Texas Board of Legal Specialization. Her other areas of practice include business law, business disputes, commercial litigation, estate planning, and probate. You can reach Adair at (806)-220-0150 or adair@adairbuckner.com. This material is not intended to be legal advice. The contents are intended for general information purposes only.
---

TESTIMONIALS
It was way past time to finally get our Wills completed. This was something that was extremely complicated for us, but Adair and her assistant never made us feel like we were bothering them...and we (I) bothered them...a lot! Things were explained to us in a way that we could understand easily. Extremely professional and knows her stuff!
I needed an attorney I could trust who could handle my legal concerns regarding my mother's Living Trust. Adair Buckner firmly set things right. She was my voice when I had none and knew how to protect me in the midst of negative chaos. I recommend Adair to anyone seeking justice.
When my husband passed away, I contacted the attorney that we had used to prepare our wills but was unhappy with his attitude of indifference. I discovered Adair Buckner and all of my issues were resolved. Adair is professional, compassionate, and extremely knowledgeable. She saved me a large amount of money by processing my will in the appropriate manner to best suit my situation.
We appreciate Adair Buckner's professional and personable service. Our legal needs were met promptly and succinctly. We would not hesitate (and do!) recommend her to our family and friends.
Adair is very professional. She cares about her clients and explains everything very well. She makes you feel like a friend.
Mrs. Buckner did a full estate plan for me. Her work was excellent, her communication was great, and the price was reasonable. I would highly recommend her for your estate planning needs.
Trying to get our LLC changed over after moving to Texas was complicated, but Adair Buckner made the process so simple! We just gave her the details, and she handled everything quickly and professionally. Thank you, Adair, for making this part of our move stress-free!
Losing my Mother and being appointed as Executor of her estate was overwhelming. Adair was very professional and personable. She handled and processed the estate with ease and kindness.