How Prenups Dovetail With Estate Planning
How prenups dovetail with estate planning
In a previous blog, I discussed why prenups may be beneficial to a couple marrying, whether or not they are rich and famous. A key reason to have a prenup is to contractually bind the other spouse to a plan for the disposition of both estates on the death of either of them. In absence of the prenup, unless the couple draws up a joint, contractual will, each spouse is free to change their will at any time, during or following the death of the other spouse. Joint, contractual wills are rarely done.
Protection of Inheritance for children brought into the marriage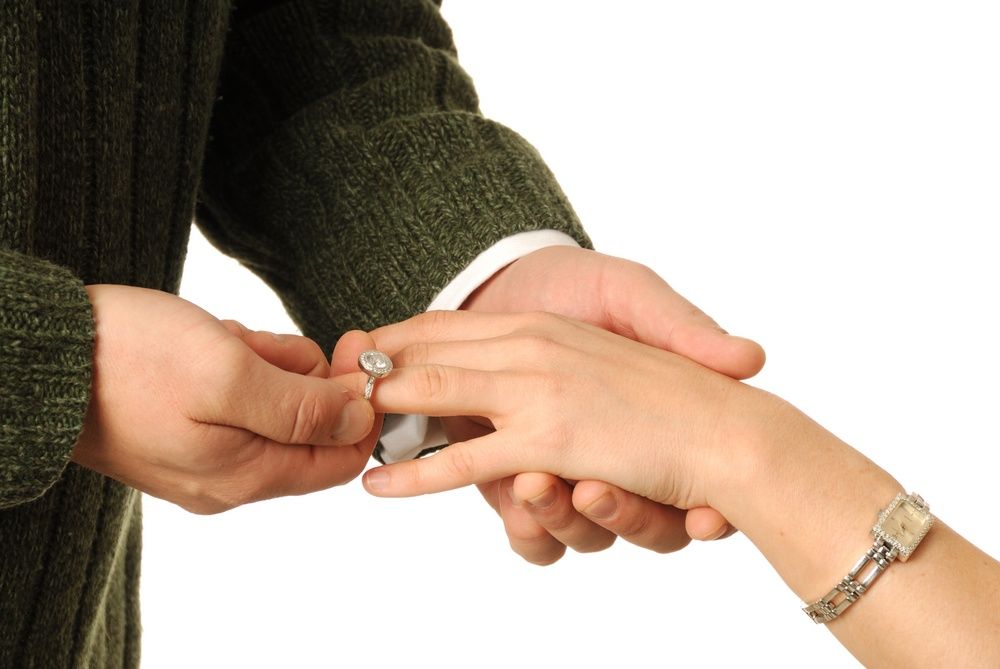 If the spouses want to protect the inheritance not only for the survivor of the two of them, but for their children from prior marriages or other heirs, the prenup is a good way to do this.
This means that a prenup can be a very important estate planning tool. For a couple contemplating marriage, especially if each of them brings children into the new marriage, providing for how those children will be dealt with on the death of each of the spouses can be a critical factor in gaining approval of the marriage by all the children.
In a typical will, a husband will leave everything on his death to his wife, and vice versa. In absence of a binding contractual agreement then, such as the prenup, the surviving spouse could change their will to completely cut out the other spouse's children following his or her death. I've seen this happen numerous times and it tears families apart forever.
Consideration for substantial caregiving by spouse
Another consideration is whether the spouse that comes into the marriage with substantially less property than the other should be guaranteed some portion of the other spouse's separate property on his or her death. Again, in the absence of the contractual obligation, the spouse with less could end up with virtually nothing, after a long marriage in which that spouse spent substantial time and effort taking care of the wealthier spouse. Many times, this seems grossly unfair and leaves bitter feelings.
Prenup as part of total estate planning package
The same kind of estate-related provisions can be drafted separately from a prenup, but a couple entering into a marriage where a prenup is wise should definitely take advantage of this estate planning opportunity as part of the whole package. Wills can and probably should be drawn up for each spouse at the same time, which mirror the provisions of the prenup for distribution of property on the death of either spouse. The prenup also would refer to the wills and provide that the provisions in the wills are contractually binding. The prenup trumps other general estate planning laws, binding each spouse to those provisions unless they both agree to make changes during their joint lifetimes.
Next steps to drawing up a prenup
If you are contemplating marriage and would like to discuss the wisdom of drawing up a prenup, contact Adair M. Buckner for a free initial consultation*.
*(The free consultation does not cover actual review of documents or giving legal advice on a specific situation.)
TESTIMONIALS
It was way past time to finally get our Wills completed. This was something that was extremely complicated for us, but Adair and her assistant never made us feel like we were bothering them...and we (I) bothered them...a lot! Things were explained to us in a way that we could understand easily. Extremely professional and knows her stuff!
I needed an attorney I could trust who could handle my legal concerns regarding my mother's Living Trust. Adair Buckner firmly set things right. She was my voice when I had none and knew how to protect me in the midst of negative chaos. I recommend Adair to anyone seeking justice.
When my husband passed away, I contacted the attorney that we had used to prepare our wills but was unhappy with his attitude of indifference. I discovered Adair Buckner and all of my issues were resolved. Adair is professional, compassionate, and extremely knowledgeable. She saved me a large amount of money by processing my will in the appropriate manner to best suit my situation.
We appreciate Adair Buckner's professional and personable service. Our legal needs were met promptly and succinctly. We would not hesitate (and do!) recommend her to our family and friends.
Adair is very professional. She cares about her clients and explains everything very well. She makes you feel like a friend.
Mrs. Buckner did a full estate plan for me. Her work was excellent, her communication was great, and the price was reasonable. I would highly recommend her for your estate planning needs.
Trying to get our LLC changed over after moving to Texas was complicated, but Adair Buckner made the process so simple! We just gave her the details, and she handled everything quickly and professionally. Thank you, Adair, for making this part of our move stress-free!
Losing my Mother and being appointed as Executor of her estate was overwhelming. Adair was very professional and personable. She handled and processed the estate with ease and kindness.