HR Managers Can Help Stem the Tide of Huge Damages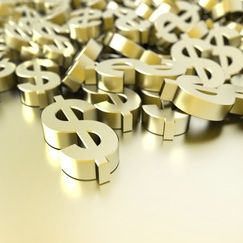 According to a January report from the large national employment law firm, Seyfarth-Shaw*, the value of class-based employment-related litigation and enforcement actions reached an all-time high in 2015. This does not include all those actions that are not class-action type lawsuits or enforcement proceedings. It reported that the top 10 settlements totaled $2.48 billion in 2015, an increase from $1.87 billion in 2014. This report also stated that federal and state courts allowed more class certification rulings for plaintiffs in employment-related cases in 2015 than ever before. As a result, employers are facing large numbers of employees claims in more and more lawsuits or enforcement actions-not just the claims of one employee. Finally, the report states DOL and the EEOC obtained a total of $82.8 million in settlements during 2015. This was back up substantially from an eight-year low of $39.45 million during 2014.
---
Class-Certified Lawsuits Increase
A big part of the increase in settlements and damages came from a record-high number of Fair Labor Standards Act (FLSA) lawsuits. Even in Amarillo, Texas, we have seen more class-certified FLSA lawsuits with large judgments or settlements in the last year or two. The U.S. Department of Labor (DOL) and the Equal Employment Opportunity Commission (EEOC) all over the country have continued aggressive enforcement litigation programs, frequently seeking class certification of employees.
Record Number of FLSA Cases
Seyfarth-Shaw reported that 8,954 cases based on FLSA complaints were filed in federal courts in 2015. Also, the study says federal courts in 2015 granted class certification to employment plaintiffs in 123 cases, and denied class certification in only in 23 cases. These numbers are staggering.
New Threats to Come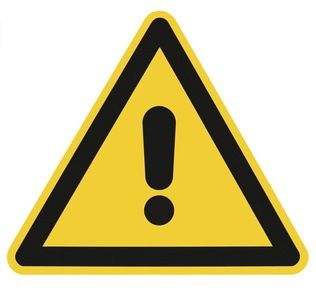 These trends are not likely to change in the near future. The wage and hour litigation probably will grow even more because of challenges to independent contractor status by governmental agencies and the plaintiffs bar. In addition, if employers fail to stay up to date and be prepared for the DOLs new overtime pay regulations, due mid- 2016, they can face increased litigation over improperly exempting employees from overtime pay.

Increasing Importance of HR Function
These statistics should help you justify your worth to your boss as an HR Manager. They highlight the importance of what you do to try to protect the employer from becoming the target of one of the many high-risk enforcement proceedings or lawsuits that abound today. In the alternative, they remind you of how important your job is and these numbers will keep you awake at night worrying!

TESTIMONIALS
It was way past time to finally get our Wills completed. This was something that was extremely complicated for us, but Adair and her assistant never made us feel like we were bothering them...and we (I) bothered them...a lot! Things were explained to us in a way that we could understand easily. Extremely professional and knows her stuff!
I needed an attorney I could trust who could handle my legal concerns regarding my mother's Living Trust. Adair Buckner firmly set things right. She was my voice when I had none and knew how to protect me in the midst of negative chaos. I recommend Adair to anyone seeking justice.
When my husband passed away, I contacted the attorney that we had used to prepare our wills but was unhappy with his attitude of indifference. I discovered Adair Buckner and all of my issues were resolved. Adair is professional, compassionate, and extremely knowledgeable. She saved me a large amount of money by processing my will in the appropriate manner to best suit my situation.
We appreciate Adair Buckner's professional and personable service. Our legal needs were met promptly and succinctly. We would not hesitate (and do!) recommend her to our family and friends.
Adair is very professional. She cares about her clients and explains everything very well. She makes you feel like a friend.
Mrs. Buckner did a full estate plan for me. Her work was excellent, her communication was great, and the price was reasonable. I would highly recommend her for your estate planning needs.
Trying to get our LLC changed over after moving to Texas was complicated, but Adair Buckner made the process so simple! We just gave her the details, and she handled everything quickly and professionally. Thank you, Adair, for making this part of our move stress-free!
Losing my Mother and being appointed as Executor of her estate was overwhelming. Adair was very professional and personable. She handled and processed the estate with ease and kindness.