Independent Contractor Classification Review: Avoid DOL/IRS/TWC Trouble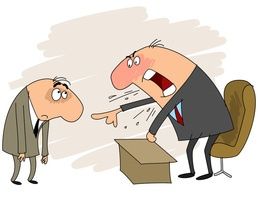 The fight continues between employers and the U.S. Department of Labor (DOL), the Internal Revenue Service (IRS), and state employment agencies over who can truly be classified as independent contractors. Misclassification can be tragic for employers. Don't let your business be one of the targets.
If you currently classify any workers for your business as "independent contractors", you better do a close review of the recent DOL interpretive guidelines. They make it even harder to meet the definition of "independent contractor". Businesses that continue to randomly label workers as independent contractors do so in great risk of substantial penalties, possible overtime and fines. DOL has made it clear that it considers "Most workers are employees."
The DOL and the IRS have begun a huge "Misclassification Initiative", going after employers with more audits and closer scrutiny. The IRS estimates that 80% of workers classified as "independent contractors" are actually employees. DOL has publicized that it has hired 100 new auditors just to investigate misclassifications of independent contractors. Texas Workforce Commission also has investigators who are closely looking at this issue. An audit by any one of these agencies is a most unpleasant experience for an employer and a proactive review of your classification will save a lot of heartache and money.
To review the key factors the DOL has set out to meet independent contractor requirements see my earlier blog: DOL TIGHTENS DEFINITION OF INDEPENDENT CONTRACTOR AGAIN
Many employers believe calling a worker an independent contractor rather than an employee can save them a lot of money on taxes, benefits and overtime. However, wrongfully calling an employee an independent contractor will cost you far more in the long run. It is critical that you get the classifications right.
If you need guidance in reviewing worker status as independent contractor or employee for your business, contact Adair Buckner directly at adair@adairbuckner.com or 806-220-0150.

TESTIMONIALS
When my husband passed away, I contacted the attorney that we had used to prepare our wills but was unhappy with his attitude of indifference. I discovered Adair Buckner and all of my issues were resolved. Adair is professional, compassionate, and extremely knowledgeable. She saved me a large amount of money by processing my will in the appropriate manner to best suit my situation.
I needed an attorney I could trust who could handle my legal concerns regarding my mother's Living Trust. Adair Buckner firmly set things right. She was my voice when I had none and knew how to protect me in the midst of negative chaos. I recommend Adair to anyone seeking justice.
It is a great pleasure working with Adair. She is very professional and genuinely concerned about your needs. I have complete faith and trust in Adair and will always work with here for my attorney needs.
Trying to get our LLC changed over after moving to Texas was complicated, but Adair Buckner made the process so simple! We just gave her the details, and she handled everything quickly and professionally. Thank you, Adair, for making this part of our move stress-free!
It was way past time to finally get our Wills completed. This was something that was extremely complicated for us, but Adair and her assistant never made us feel like we were bothering them...and we (I) bothered them...a lot! Things were explained to us in a way that we could understand easily. Extremely professional and knows her stuff!
Adair is our employment attorney at ROI Online. She is an excellent resource to turn to as we grow and add employees. Adair is not only extremely knowledgeable in her area of employment expertise, but she is also very accessible and quickly responds to our questions and requests.
We appreciate Adair Buckner's professional and personable service. Our legal needs were met promptly and succinctly. We would not hesitate (and do!) recommend her to our family and friends.
Adair was very helpful in guiding us through this process of creating our estate planning! She and her assistant were friendly to us each time we met them in their office. I would highly recommend Adair Buckner as an attorney of choice!