New Overtime Rules' Implementation Substantially Delayed
Earlier this year, I predicted we would have to deal with the new Department Of Labor (DOL) regulations defining who can be classified as exempt on January 1, 2016.


However, after the proposed regulations were released on June 30, 2015, a massive number of public comments came in. DOL now is projecting it will not issue the final regulation implementing the changes until mid to late 2016.


The enforcement cannot begin for 30 to 60 days after the final rules are published. So, employers may have until late 2016 or early 2017 to deal with these new rules.
REMINDER OF THE PROPOSED CHANGE IN SALARY BASIS TEST
The $455/wk. salary basis for overtime exemption under current regulations was considered too low to justify exempting so many so­‐called "white collar" workers. This wage amounts to only $23,600.00 per year.


Failure to update the minimum salary requirement leads to an exception to overtime eligibility originally meant for highly-compensated executive, administrative, and professional employees, who earn little more than the wages for a poverty-level family of four wages.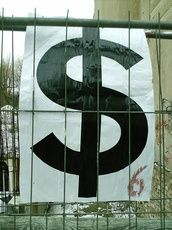 PROPOSED NEW SALARY BASIS
Sets the minimum salary level at $921 per week, or $47,892 annually as the baseline for these exemptions.


Increases the total annual compensation to qualify for the highly compensated employee exemption to $122,148 a year.


Provides for automatic updates in the future to the baseline compensation for these exemptions.


WHAT SHOULD EMPLOYERS BE DOING NOW?
These anticipated changes are likely to have a significant impact on employers across all industries, particularly those employers with a lot of front­‐line managers and assistant managers classified as exempt and those employers that use the professional and administrative exemption for many of their entry­‐level positions.


The employers will either have to raise salaries to preserve the exemptions or begin paying overtime to those who don't meet the new salary tests. Wise employers will begin analyzing how to deal with the new salary basis well in advance of the new projected implementation date.


To learn more about to proposed changes, go to the DOL To schedule a complimentary initial consultation with Adair Buckner, contact her directly at adair@adairbuckner.com.
TESTIMONIALS
When my husband passed away, I contacted the attorney that we had used to prepare our wills but was unhappy with his attitude of indifference. I discovered Adair Buckner and all of my issues were resolved. Adair is professional, compassionate, and extremely knowledgeable. She saved me a large amount of money by processing my will in the appropriate manner to best suit my situation.
I needed an attorney I could trust who could handle my legal concerns regarding my mother's Living Trust. Adair Buckner firmly set things right. She was my voice when I had none and knew how to protect me in the midst of negative chaos. I recommend Adair to anyone seeking justice.
It is a great pleasure working with Adair. She is very professional and genuinely concerned about your needs. I have complete faith and trust in Adair and will always work with here for my attorney needs.
Trying to get our LLC changed over after moving to Texas was complicated, but Adair Buckner made the process so simple! We just gave her the details, and she handled everything quickly and professionally. Thank you, Adair, for making this part of our move stress-free!
It was way past time to finally get our Wills completed. This was something that was extremely complicated for us, but Adair and her assistant never made us feel like we were bothering them...and we (I) bothered them...a lot! Things were explained to us in a way that we could understand easily. Extremely professional and knows her stuff!
Adair is our employment attorney at ROI Online. She is an excellent resource to turn to as we grow and add employees. Adair is not only extremely knowledgeable in her area of employment expertise, but she is also very accessible and quickly responds to our questions and requests.
We appreciate Adair Buckner's professional and personable service. Our legal needs were met promptly and succinctly. We would not hesitate (and do!) recommend her to our family and friends.
Adair was very helpful in guiding us through this process of creating our estate planning! She and her assistant were friendly to us each time we met them in their office. I would highly recommend Adair Buckner as an attorney of choice!