So Whats Going to Happen to New Overtime Rules Come December 1?
If you are like many of my clients, this is a very important question for you. We have been planning for how to address the new DOL rules on the increased salary threshold for classifying an employee as exempt to become effective on December 1, 2016.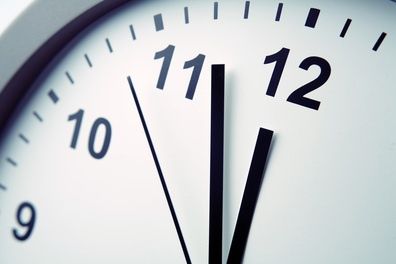 With the presidential election result that happened and pending court challenges, we may question whether to launch ahead on preparing employees for this change or not. As of this moment, Dec. 1, 2016, is still the effective date. President-elect Trump has suggested he may at least order a small business exception to the rules, but he can do nothing until he becomes President at the end of January, 2017.


Court Challenges
Twenty-one states have filed challenges to the overtime rule. Their position is that the DOL did not have the authority under the Fair Labor Standards Act (FLSA) to set a salary level for exempt employees and that an automatic triennial increase violated the Administrative Procedure Act's notice-and-comment regulations. A number of business groups have filed legal challenges to the legality under FLSA to increase the threshold salary level or for the automatic increase as well. The lawsuits have been consolidated in one case in the Eastern District of Texas.


There was a hearing Nov. 16, 2016, in that lawsuit on whether the implementation of the new overtime rule should be temporarily barred. A decision is expected possibly by Nov. 22 on the motion for a nationwide injunction to delay the rule's implementation. Interestingly, the judge in this case said during the Nov. 16 hearing that he will not consider what president-elect Donald Trump will do with the rule. His comment was that he is focused on the legality of the regulation before him.


Attorneys familiar with the case say that if the state's motion for temporary injunction is denied, the court will hear a summary judgment motion filed by the business groups on the legality of the new rule to declare it unlawful.

Very Uncertain Outcome
On either motion, the outcome is very uncertain. Looking into a crystal ball will yield as accurate a prediction of what this court will rule as any well-versed attorney could make. Both injunctions and summary judgments are difficult to obtain in court. Employers should not count on either remedy to forestall implementation of the new rules.


Carry On
The safest course of action is to be prepared to comply. If you think that telling your employees now (if you already haven't told them) about likely payroll changes on Dec. 1 will lead to a smoother transition, if an injunction or summary judgment finding the rules unlawful is not issued, go ahead and notify them. Be prepared to go forward on Dec. 1—better safe than sorry. You can always go back and say, "Nevermind". The consequences of not being ready to act on the new rules are too severe to gamble.


Adair M. Buckner, Attorney at Law, is Board Certified in Labor and Employment Law by the Texas Board of Legal Specialization. Her other areas of practice include business law, business disputes, commercial litigation, estate planning, and probate.


You can reach Adair at (806)-220-0150 or adair@adairbuckner.com, or by contact from her website www.adairbuckner.com.


This material is not intended to be legal advice. The contents are intended for general information purposes only.
TESTIMONIALS
When my husband passed away, I contacted the attorney that we had used to prepare our wills but was unhappy with his attitude of indifference. I discovered Adair Buckner and all of my issues were resolved. Adair is professional, compassionate, and extremely knowledgeable. She saved me a large amount of money by processing my will in the appropriate manner to best suit my situation.
I needed an attorney I could trust who could handle my legal concerns regarding my mother's Living Trust. Adair Buckner firmly set things right. She was my voice when I had none and knew how to protect me in the midst of negative chaos. I recommend Adair to anyone seeking justice.
It is a great pleasure working with Adair. She is very professional and genuinely concerned about your needs. I have complete faith and trust in Adair and will always work with here for my attorney needs.
Trying to get our LLC changed over after moving to Texas was complicated, but Adair Buckner made the process so simple! We just gave her the details, and she handled everything quickly and professionally. Thank you, Adair, for making this part of our move stress-free!
It was way past time to finally get our Wills completed. This was something that was extremely complicated for us, but Adair and her assistant never made us feel like we were bothering them...and we (I) bothered them...a lot! Things were explained to us in a way that we could understand easily. Extremely professional and knows her stuff!
Adair is our employment attorney at ROI Online. She is an excellent resource to turn to as we grow and add employees. Adair is not only extremely knowledgeable in her area of employment expertise, but she is also very accessible and quickly responds to our questions and requests.
We appreciate Adair Buckner's professional and personable service. Our legal needs were met promptly and succinctly. We would not hesitate (and do!) recommend her to our family and friends.
Adair was very helpful in guiding us through this process of creating our estate planning! She and her assistant were friendly to us each time we met them in their office. I would highly recommend Adair Buckner as an attorney of choice!