6 Compelling Reasons to Have a Living Trust
There are at least six really good reasons for you to have a living trust in your estate planning package.
Not everyone needs one, and they have sometimes been oversold by putting unrealistic fear of probate in the minds of consumers. A living trust can be a very useful estate planning tool, however.
Estate tax savings are only one reason to consider a living trust, and since changes in estate tax laws, that concern probably only applies to multimillionaires. Here are some other benefits of setting up a living trust, regardless of the size of your estate.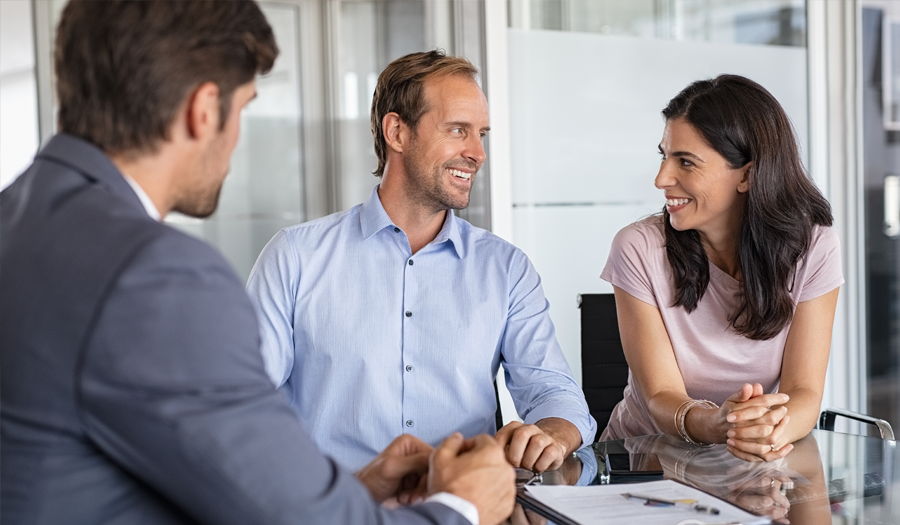 1. Gathering Together And Organizing Your Assets

The living trust helps you get your assets organized and under one manager as trustee (probably yourself initially) or successor trustee during your lifetime and then passes them on to a successor trustee after you die.
If you become incompetent or incapacitated during your life, having the assets in the trust, with a good trustee named to succeed you, may be even better than using a power of attorney to facilitate someone you trust taking over managing your affairs. That person can then easily carry on with accomplishing your trust purposes when you die.
Having all the assets gathered into the trust makes it so much easier for those left behind to distribute your property on your death rather than having to try to hunt everything down.

2. Easier Passage Of Title To Assets On Death
Your assets will go directly to the beneficiaries you specify as quickly as your trustee is able to implement the terms of the trust bypassing what can sometimes be a long and costly expensive probate. However, whether this is worth the expense in your particular situation should be discussed with a good probate attorney.
Probate does not always have to be scary, long, and expensive. Also, there still will be some steps required to reflect a successor trustee taking over or transferring assets out of the trust to beneficiaries, if applicable, after your death, so it is not totally expense-free. In many instances, however, the trust greatly facilitates the passage of title, especially for oil and gas interests.
3. Privacy Concerns
A trust can keep details about your estate, its value, and how you have chosen to distribute your estate private, although Texas probate law no longer always requires that an inventory and appraisement of your estate be filed with the probate court, thereby making what you own and what it is worth public record.
With a living trust, your death, the terms of your estate plan for how your assets will pass, and what you own and what it is worth do not have to be made public record at all and can remain private.
4. Avoiding Ancillary Probates In Other States
The living trust allows you to transfer property owned in different states through the trust without having to do ancillary probates or similar proceedings in all the various states where you own property to accomplish this.

The savings in this respect alone can pay for the slightly higher cost of preparing a living trust over that for a will alone. Delay in the transfer of title is greatly shortened as well.

5. Ability To Set Confidential Conditions On Disbursements To Beneficiaries
The trust lets you set conditions on beneficiaries about when and how your assets will pass to them which can remain confidential. For instance, children or grandchildren can be required to be in enrolled in higher education, maintain a certain number of hours and a certain GPA, remain drug-free, and such conditions, before they receive distributions from the trust. The trustee can be given discretion about when and how much to dole out to a beneficiary based on any number of factors.

6. Protection Of Assets

Spendthrift provisions in the trust also can protect the assets from creditors (or overreaching family members) of a beneficiary until they are actually distributed. Many families prefer not to publicly share such details of their concerns for a beneficiary's right to receive an inheritance.

At Adair M. Buckner, Attorney at Law, we would welcome an opportunity to talk with you about whether you should include a living trust in your estate planning program. Contact us today to schedule a complimentary consultation*.
*(The free consultation does not cover actual review of documents or giving legal advice on a specific situation.)
TESTIMONIALS
I needed an attorney I could trust who could handle my legal concerns regarding my mother's Living Trust. Adair Buckner firmly set things right. She was my voice when I had none and knew how to protect me in the midst of negative chaos. I recommend Adair to anyone seeking justice.
It was way past time to finally get our Wills completed. This was something that was extremely complicated for us, but Adair and her assistant never made us feel like we were bothering them...and we (I) bothered them...a lot! Things were explained to us in a way that we could understand easily. Extremely professional and knows her stuff!
When my husband passed away, I contacted the attorney that we had used to prepare our wills but was unhappy with his attitude of indifference. I discovered Adair Buckner and all of my issues were resolved. Adair is professional, compassionate, and extremely knowledgeable. She saved me a large amount of money by processing my will in the appropriate manner to best suit my situation.
Adair Buckner has provided me with her excellent expertise in finalizing the sale of a buy/sell agreement and preparation of my Last Will & Testament. Adair efficiently applies her knowledge to your specific needs. I highly recommend her.
Losing my Mother and being appointed as Executor of her estate was overwhelming. Adair was very professional and personable. She handled and processed the estate with ease and kindness.
Adair drew up a beautiful power of attorney and Will for my father in a timely manner. I highly recommend that you use her. She's a wonderful lady.
Trying to get our LLC changed over after moving to Texas was complicated, but Adair Buckner made the process so simple! We just gave her the details, and she handled everything quickly and professionally. Thank you, Adair, for making this part of our move stress-free!
Mrs. Buckner did a full estate plan for me. Her work was excellent, her communication was great, and the price was reasonable. I would highly recommend her for your estate planning needs.
We appreciate Adair Buckner's professional and personable service. Our legal needs were met promptly and succinctly. We would not hesitate (and do!) recommend her to our family and friends.
This was as painless as it gets to hire an attorney in Amarillo Texas. Handled all the estate needs and never had to appear in court. You won't find any better and I use Attorneys quite often in my line of work.