Are Same-Sex Marriages Treated Equally for Federal Tax Purposes?
Employers must treat same-sex marriages like other marriages for Federal Tax purposes.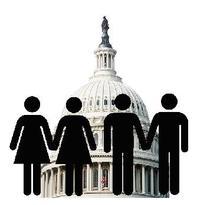 IRS Ruling Affecting Employers
The IRS has issued a ruling (
IRS Revenue Ruling 2013-17
) that employees who were legally married in places that recognize same-sex marriage are entitled to the same federal tax treatment as traditional married employees, regardless of whether the state in which they live or are employed recognizes the marriage as legal. This means any tax issue that is related to marital status, such as exemptions claimed (personal and dependents), filing status, claiming standard deduction, treatment and provision of employee benefits, and IRA contributions.
What Employers Must Do Right Away
The IRS ruling requires that employers take action by September 16, 2013 to:
Treat same-sex couples as married for payroll tax calculations, including taxation of employer group health insurance and other employee benefits;
Treat same-sex employees spouse as a spouse for payment of death benefits and survivor annuity under qualified retirement plans.


Only Legally Recognized Same-Sex Marriages Are Covered
The IRS ruling does not apply to civil unions, registered domestic partnerships, or other such same-sex relationships under state laws.
IRS Unanswered Questions About Same-Sex Marriages.
The IRS did not yet answer whether it will require retroactive application of this ruling to benefit and retirement plans, or whether employers must retroactively alter tax and benefit treatment of same-sex marriages, but said it will issue guidance on this later.
To learn more about Adair and her practice visit her
profile page
and her
Labor & Employment Law page
.
Adair M. Buckner, Attorney at Law, is Board Certified in Labor and Employment Law by the Texas Board of Legal Specialization. Her other areas of practice include business law, business disputes, commercial litigation, estate planning, and probate. You can reach Adair at (806)-220-0150 or adair@adairbuckner.com. This material is not intended to be legal advice. The contents are intended for general information purposes only.
TESTIMONIALS
It was way past time to finally get our Wills completed. This was something that was extremely complicated for us, but Adair and her assistant never made us feel like we were bothering them...and we (I) bothered them...a lot! Things were explained to us in a way that we could understand easily. Extremely professional and knows her stuff!
I needed an attorney I could trust who could handle my legal concerns regarding my mother's Living Trust. Adair Buckner firmly set things right. She was my voice when I had none and knew how to protect me in the midst of negative chaos. I recommend Adair to anyone seeking justice.
When my husband passed away, I contacted the attorney that we had used to prepare our wills but was unhappy with his attitude of indifference. I discovered Adair Buckner and all of my issues were resolved. Adair is professional, compassionate, and extremely knowledgeable. She saved me a large amount of money by processing my will in the appropriate manner to best suit my situation.
We appreciate Adair Buckner's professional and personable service. Our legal needs were met promptly and succinctly. We would not hesitate (and do!) recommend her to our family and friends.
Adair is very professional. She cares about her clients and explains everything very well. She makes you feel like a friend.
Mrs. Buckner did a full estate plan for me. Her work was excellent, her communication was great, and the price was reasonable. I would highly recommend her for your estate planning needs.
Trying to get our LLC changed over after moving to Texas was complicated, but Adair Buckner made the process so simple! We just gave her the details, and she handled everything quickly and professionally. Thank you, Adair, for making this part of our move stress-free!
Losing my Mother and being appointed as Executor of her estate was overwhelming. Adair was very professional and personable. She handled and processed the estate with ease and kindness.