Business Law
Adair partners with businesses to help them reach their goals legally, cost-effectively, and efficiently.
SET UP A FREE CONSULTATION
*(The free consultation does not cover actual review of documents or giving legal advice on a specific situation.)
Running a successful business or starting a new one is no easy feat. In addition to business acumen, leadership skills, and marketing savvy, you also need dependable legal guidance to advise you on business and commercial law matters such as incorporations, partnerships, contracts, financing, and more.
From small non-profits to large corporations, to new business owners and established CEOs, Adair M. Bucker can help protect and grow your business. Adair boasts more than 40 years of experience and in-depth knowledge regarding business and commercial law.
Helping Businesses Chart A Path To Their Goals
Adair partners with businesses of all sizes and types to help them reach their business goals legally, cost-effectively, and efficiently. She provides a wide range of business legal services, including sound legal advice on:
Best form of business entity
Documents for management of entity
Contracts for purchase and for sale of businesses
Contracts for sale or purchase of services or goods
Documents for financing transactions
For new business owners, Adair offers expert counsel on:
Employment Practices
Policies
Handbooks
Forms
Entity governance issues
*(The free consultation does not cover actual review of documents or giving legal advice on a specific situation.)
---
STARTING A BUSINESS?
---
Find out which type of business entity is right for you.
Learn More About Entity Types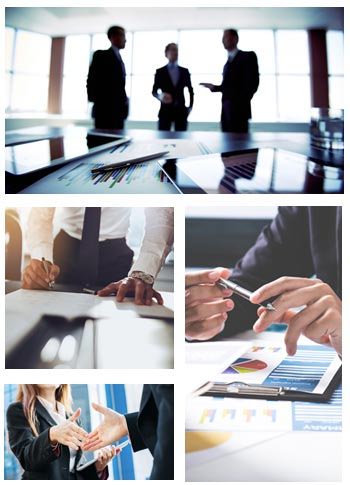 Testimonials
Adair was very helpful in guiding us through this process of creating our estate planning! She and her assistant were friendly to us each time we met them in their office. I would highly recommend Adair Buckner as an attorney of choice!
Trying to get our LLC changed over after moving to Texas was complicated, but Adair Buckner made the process so simple! We just gave her the details, and she handled everything quickly and professionally. Thank you, Adair, for making this part of our move stress-free!
When my husband passed away, I contacted the attorney that we had used to prepare our wills but was unhappy with his attitude of indifference. I discovered Adair Buckner and all of my issues were resolved. Adair is professional, compassionate, and extremely knowledgeable. She saved me a large amount of money by processing my will in the appropriate manner to best suit my situation.
Adair is our employment attorney at ROI Online. She is an excellent resource to turn to as we grow and add employees. Adair is not only extremely knowledgeable in her area of employment expertise, but she is also very accessible and quickly responds to our questions and requests.
It was way past time to finally get our Wills completed. This was something that was extremely complicated for us, but Adair and her assistant never made us feel like we were bothering them...and we (I) bothered them...a lot! Things were explained to us in a way that we could understand easily. Extremely professional and knows her stuff!
I needed an attorney I could trust who could handle my legal concerns regarding my mother's Living Trust. Adair Buckner firmly set things right. She was my voice when I had none and knew how to protect me in the midst of negative chaos. I recommend Adair to anyone seeking justice.
It is a great pleasure working with Adair. She is very professional and genuinely concerned about your needs. I have complete faith and trust in Adair and will always work with here for my attorney needs.
We appreciate Adair Buckner's professional and personable service. Our legal needs were met promptly and succinctly. We would not hesitate (and do!) recommend her to our family and friends.