Should I Agree To Carry The Note On The Sale Of Property?
Are you considering selling a property and carrying the note yourself? It may sound tempting as a way to quickly sell your property to someone, without going through all the formalities of the buyer qualifying for a loan, and closing through a title company. Don't rush into it, though, without a clear picture of the dangers.
There are four key factors you should consider before deciding to finance the sale of your property.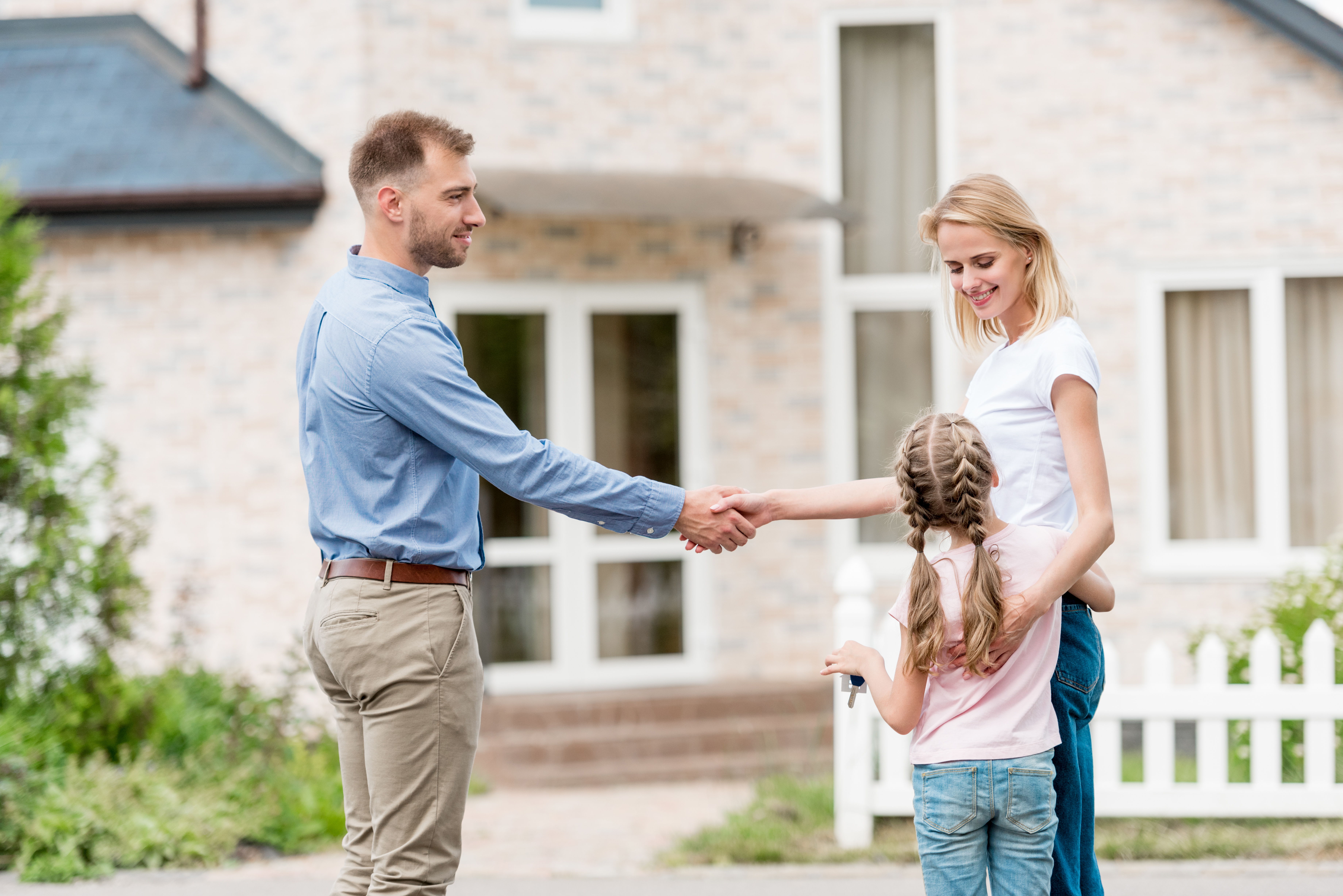 The Top 4 Considerations When Financing The Sale Of Your Property
1. Do you own the property outright?
If you own the property free and clear of liens, owner-financing is much easier. You would be able to take a first lien on the property to secure the note payable to you. If there is still a mortgage on your property, the lien to secure your note would be the second lien, which is much less desirable.

If you still owe on the property, it is possible to take a second lien on the property. This is much riskier and more difficult legally. If your buyer is assuming payment of the balance on your mortgage, your position would be subject to the original mortgage holder's exercise of its right to foreclose if your buyer defaults on payment of the original note.
Even if a borrower is current on the first lien note, and defaults on the second lien note to you, your right to foreclose after default on your note will be seriously affected. Most mortgage documents recite that default on any debt against the property constitutes a default on that mortgage as well.

If you are thinking about selling property on which you still owe a mortgage, you have to be sure that your sale does not trigger a "due-on-sale" clause contained in the first lien deed of trust, causing the entire balance to become due on the first lien note.


2. Is carrying the note a smart investment?
A mortgage on real property can be a very good investment. You can get a higher rate of return on the mortgage interest on a note than on a CD or money market account.

You should compare what you could earn as mortgage interest to the return you would receive on another investment of the cash you would receive if you sold the property outright. As long as property values stay steady, even if you had to foreclose, the risk of substantial loss is minimal.

However, if property values are falling, so that the value you would realize at foreclosure if the borrower defaults is less than the amount due on the note, the higher rate of interest may be offset by the loss of your collateral value.


3. Is it wise to take on the risk if the buyer can't qualify for conventional third-party financing?
Oftentimes, there is a reason individuals cannot qualify for a bank loan and are seeking "owner financing". They simply may not be a good credit risk for anyone. In that case, you might want to walk away.

Sometimes, though, a divorce, default on a note by a co-signer, identity theft, or a similar event in a buyer's credit history could cause a bank to shy away from making a loan although the buyer is otherwise creditworthy. It still might be worth taking on the risk for you to carry the note. You always have the protection of a mortgage against the property if the buyer defaults.
Again, you should consider the risks versus rewards in carrying the note.


4. Are you willing to do the necessary legal work to foreclose on your lien if the buyer defaults?
The lien granted to you in the deed of trust securing the note can be foreclosed if the buyer defaults on payment. You ultimately can get the property back in this situation.

There are, however, a number of complicated legal steps involved in foreclosure that you must be prepared to take. The expense of a foreclosure is a factor to consider before you agree to carry the note. Your cost incurred in the foreclosure procedure are added to the balance due on the note.
At the foreclosure sale, you are able to bid the total amount of the debt owed, including foreclosure costs, to regain title to the property. You have the option to bid enough to regain the property, even if someone else is bidding to buy it. In this instance, you have to weigh the possibility that you can resell the property for more than the amount of the debt owed to you to be worth doing this.


If You Are Considering Carrying A Note On A Property, Adair M. Buckner Can Help
Do you still think carrying the note is a smart idea? If you have reviewed these considerations and have decided that it is a good move, you definitely must have the correct legal paperwork drawn up to protect you. This is not the time for Do-It-Yourself legal work.
If you need legal assistance, contact Adair M. Buckner for a free initial consultation*.
*(The free consultation does not cover actual review of documents or giving legal advice on a specific situation.)

TESTIMONIALS
It was way past time to finally get our Wills completed. This was something that was extremely complicated for us, but Adair and her assistant never made us feel like we were bothering them...and we (I) bothered them...a lot! Things were explained to us in a way that we could understand easily. Extremely professional and knows her stuff!
I needed an attorney I could trust who could handle my legal concerns regarding my mother's Living Trust. Adair Buckner firmly set things right. She was my voice when I had none and knew how to protect me in the midst of negative chaos. I recommend Adair to anyone seeking justice.
When my husband passed away, I contacted the attorney that we had used to prepare our wills but was unhappy with his attitude of indifference. I discovered Adair Buckner and all of my issues were resolved. Adair is professional, compassionate, and extremely knowledgeable. She saved me a large amount of money by processing my will in the appropriate manner to best suit my situation.
We appreciate Adair Buckner's professional and personable service. Our legal needs were met promptly and succinctly. We would not hesitate (and do!) recommend her to our family and friends.
Adair is very professional. She cares about her clients and explains everything very well. She makes you feel like a friend.
Mrs. Buckner did a full estate plan for me. Her work was excellent, her communication was great, and the price was reasonable. I would highly recommend her for your estate planning needs.
Trying to get our LLC changed over after moving to Texas was complicated, but Adair Buckner made the process so simple! We just gave her the details, and she handled everything quickly and professionally. Thank you, Adair, for making this part of our move stress-free!
Losing my Mother and being appointed as Executor of her estate was overwhelming. Adair was very professional and personable. She handled and processed the estate with ease and kindness.