Should I Consult An Attorney Before Signing A Lease?
Entering into a legal contract to lease property can be overwhelming and confusing, and you may be uncertain what you are committing yourself to. Whether you are looking to sign a residential or commercial lease, having an attorney assist you can be helpful and will ease your concerns.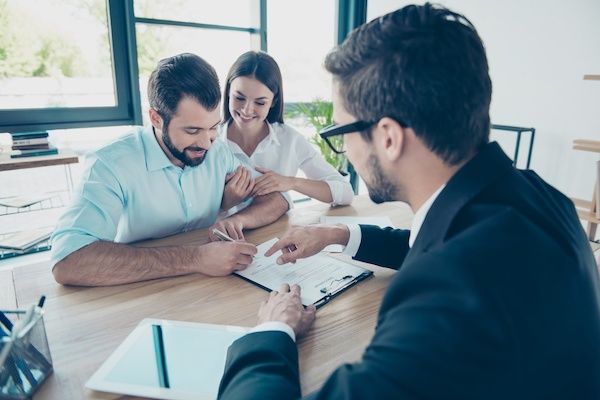 RESIDENTIAL LEASES
If you are looking at leasing an apartment, you may have little bargaining power, and the lease is likely is a very standard form most landlords use. Unless you are uncomfortable with the language used in the lease and uncertain of what it means, you may not need an attorney for this.

If you are dealing with a landlord on a single piece of property, such as a house, you probably should consult an attorney to review the terms of the lease to ensure the landlord has not invented bizarre terms that normally would not be appropriate.


COMMERCIAL LEASES
If you are looking to lease commercial space, it is usually a good idea to have an attorney review the lease. Even though the landlord or leasing agent for large commercial spaces may tell you they are subject to "standard" leases, you have more bargaining power as a potential tenant, and likely can negotiate changes.


For example, in a mall, the leasing agent may present you with a lease that contains complicated, onerous terms you are not comfortable with or don't understand. The time to negotiate is before you sign the lease. You also need an attorney to make you aware of all of the commitments for both yourself and the landlord.


If you are looking to enter into a lease and would like to determine if legal guidance would be appropriate, please schedule a free initial consultation* with Adair M. Buckner, attorney at law.
*(The free consultation does not cover actual review of documents or giving legal advice on a specific situation.)

TESTIMONIALS
Adair is our employment attorney at ROI Online. She is an excellent resource to turn to as we grow and add employees. Adair is not only extremely knowledgeable in her area of employment expertise, but she is also very accessible and quickly responds to our questions and requests.
It is a great pleasure working with Adair. She is very professional and genuinely concerned about your needs. I have complete faith and trust in Adair and will always work with here for my attorney needs.
We appreciate Adair Buckner's professional and personable service. Our legal needs were met promptly and succinctly. We would not hesitate (and do!) recommend her to our family and friends.
Trying to get our LLC changed over after moving to Texas was complicated, but Adair Buckner made the process so simple! We just gave her the details, and she handled everything quickly and professionally. Thank you, Adair, for making this part of our move stress-free!
I needed an attorney I could trust who could handle my legal concerns regarding my mother's Living Trust. Adair Buckner firmly set things right. She was my voice when I had none and knew how to protect me in the midst of negative chaos. I recommend Adair to anyone seeking justice.