Is incorporation right for my business?
If you ask me whether you should incorporate or not, I will give you the typical lawyer response, it depends. Each situation is different and depends on many factors.


Three key factors that go into making the decision of whether to incorporate or not are:


Liability Protection For Personal Assets

Income Tax Pros & Cons

Business Management Pros & Cons

Learn more about these three factors below.
Liability Protection for Personal Assets

Some attorneys universally urge clients to incorporate to protect personal assets from liability for business debts. In many instances that is a wise choice, but if exposure to massive liability is not a real concern, and you have ample liability insurance, it may not be worth the trouble and expense to incorporate.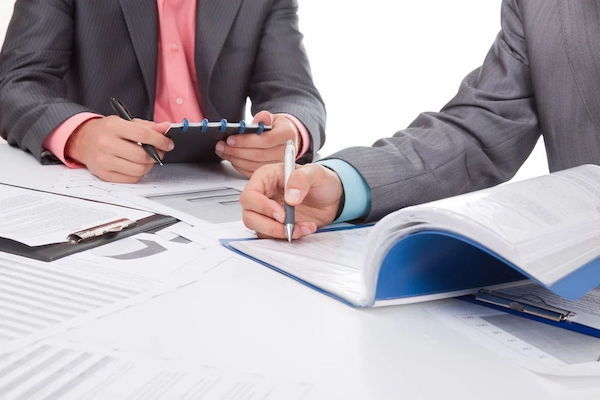 For example, an amusement park where there is significant potential liability for a catastrophic accident, liability insurance may be so businessmen-workingexpensive for a sizable policy to cover such an event that incorporation would be a wise investment to protect personal assets of the owners.


On the other hand, a studio artist is not likely to have significant exposure for large liability claims, and incorporating may not make sense.


Where the real tough questions lie are with service businesses, such as a consulting practice, where the same liability concerns may or may not be present. In those situations, an attorney should discuss the real benefit of incorporation for your business versus the cost and ongoing legal requirements.


Income Tax Pro's & Con's
In order to make the best decision, this should be a joint discussion of you, your CPA, and your attorney.


The involvement of a CPA who is familiar with the income, expenses, and operation of your business is critical in doing this analysis. There are potential income tax benefits to incorporating which are too complicated to cover in depth here.


On the flip side, you may be better off on an income tax basis not incorporating, to preserve pass through directly of expenses to offset personal income. Corporations frequently generate income double taxation, once to the corporation and the second time when distributed to the shareholders.


However, there are numerous tax and accounting practices, such as making a sub-chapter S IRS election, which can minimize this potential downside of incorporating.


Business Management Pro's & Con's
A corporation must be run following legal requirements for meetings, designation of persons with authority to conduct the business, and other formalities which a sole proprietorship does not involve. If these requirements are not followed, the liability protection sought by incorporating is lost. Creditors might then be able to pierce the corporate veil legally to get to your personal assets.


If a number of owners are involved in the business, incorporation may be beneficial to outline the management responsibilities of each of the owners. This formalizes the roles more than in an unincorporated business. Incorporation also can define the roles of each owner in the business based on ownership of the stock or membership interests in the corporation.


Additional Considerations
Each business has unique features of operation which need to be analyzed before making the decision to incorporate. The expense of incorporation up-front, plus regular ongoing corporate requirements for keeping minutes and other legal documents should be considered.


In order to make the right choice, it is wise to hire an experienced attorney to guide you through the decision-making process.


Contact Adair M. Buckner today to schedule a free initial consultation*.
*(The free consultation does not cover actual review of documents or giving legal advice on a specific situation.)
TESTIMONIALS
It was way past time to finally get our Wills completed. This was something that was extremely complicated for us, but Adair and her assistant never made us feel like we were bothering them...and we (I) bothered them...a lot! Things were explained to us in a way that we could understand easily. Extremely professional and knows her stuff!
Adair drew up a beautiful power of attorney and Will for my father in a timely manner. I highly recommend that you use her. She's a wonderful lady.
When my husband passed away, I contacted the attorney that we had used to prepare our wills but was unhappy with his attitude of indifference. I discovered Adair Buckner and all of my issues were resolved. Adair is professional, compassionate, and extremely knowledgeable. She saved me a large amount of money by processing my will in the appropriate manner to best suit my situation.
I needed an attorney I could trust who could handle my legal concerns regarding my mother's Living Trust. Adair Buckner firmly set things right. She was my voice when I had none and knew how to protect me in the midst of negative chaos. I recommend Adair to anyone seeking justice.
This was as painless as it gets to hire an attorney in Amarillo Texas. Handled all the estate needs and never had to appear in court. You won't find any better and I use Attorneys quite often in my line of work.
We appreciate Adair Buckner's professional and personable service. Our legal needs were met promptly and succinctly. We would not hesitate (and do!) recommend her to our family and friends.
I was meeting with a financial advisor who encouraged me to finish my Will. He offices next door to an Estate Attorney, and voila, 'one-stop shopping]! Adair and her assistant Pennye made completing my estate planning fun, easy, and pleasant. I wholeheartedly recommend Adair Buckner!!
Adair is very professional. She cares about her clients and explains everything very well. She makes you feel like a friend.
Trying to get our LLC changed over after moving to Texas was complicated, but Adair Buckner made the process so simple! We just gave her the details, and she handled everything quickly and professionally. Thank you, Adair, for making this part of our move stress-free!
Mrs. Buckner did a full estate plan for me. Her work was excellent, her communication was great, and the price was reasonable. I would highly recommend her for your estate planning needs.