Use This Slick Trick To Transfer Real Estate Without Probate In Texas
Texas law allows a slick trick to transfer title to real estate you own on your death without probate. For many people, their residence or other real estate comprises the biggest part of an estate that normally would require probate to pass title.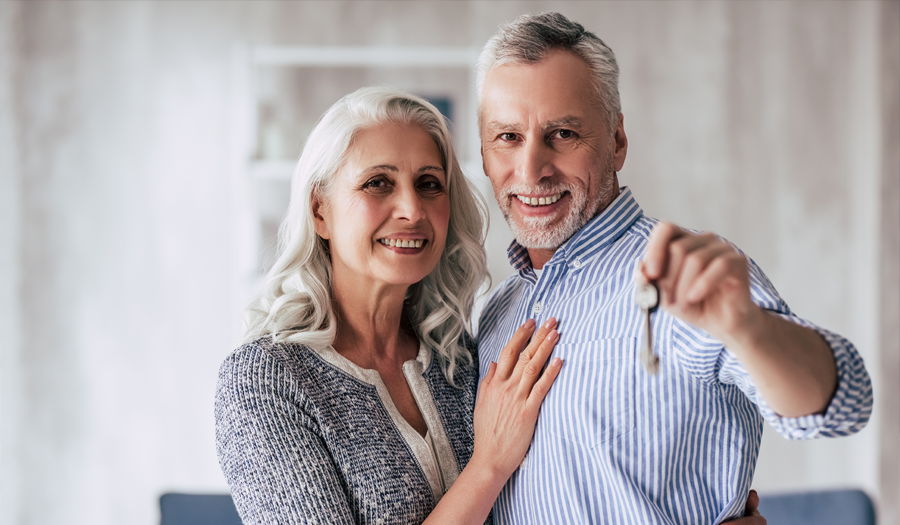 Texas law has recognized an estate planning tool that is extremely effective and low cost, called a deed with an enhanced retained life estate or "Lady Bird" deed (there is a slight distinction between the two). This tool can be used for all types of real estate interests, including mineral interests in Texas. If you have drawn up this deed prior to your death, you might be able to avoid probate entirely, if the rest of your assets have beneficiary or payable-on-death arrangements.

With this type of deed, you can name the beneficiaries you wish to receive real estate on your death, who are called "remaindermen", but you retain all of the benefits of ownership of the property until your death. Texas law allows you even to retain the property tax homestead exemption after the Lady Bird deed transfer.
Upon your death, all that is required for full title to be transferred to your beneficiaries is the filing of an affidavit in the county property records reflecting the date of your death, referring to the recording information for the Lady Bird Deed, and reciting that there are no outstanding debts of the estate, or estate or inheritance tax due.

The Benefits Of A Lady Bird Deed
Your Rights of Ownership Retained During Your Life
The Lady Bird Deed, if drafted properly, allows you as the owner of the "life estate" in the property to mortgage, lease, sell, change your beneficiaries, or even revoke the deed, without the consent of the remaindermen. This unique special feature of the Lady Bird Deed is not recognized in all states, however, so out-of-state property may or may not be dealt with in this same manner. Your attorney will need to research whether this deed can be used in the same way in other states.

Saves Time, Trouble, and Expense
The Lady Bird Deed or enhanced life estate deed makes the transfer of title to your beneficiaries on your death much quicker. It may also eliminate the trouble and expense of probate or some other simpler non-probate procedure to transfer title to real estate on your death. The expense savings can amount to thousands of dollars.

Medicaid Qualification
If you are in a situation in which you are applying for Medicaid benefits, the Lady Bird Deed or enhanced life estate deed also is beneficial. The value of your interest in the property (your life estate) will be much less than the full value of the property in calculating your eligibility for Medicaid. This may make the difference between qualifying and not qualifying or for how long you are disqualified from receiving benefits.

Medicaid Lien Avoidance
If you received Medicaid assistance during your lifetime which has not been repaid, the federal government can place a lien on property of your estate for the amount paid on your behalf, under certain circumstances. Currently, another major benefit of using a Lady Bird Deed or enhanced life estate deed is placing the property beyond the reach of a Medicaid lien. Again, Texas law may be different on this point than other states. Texas law could change in the future. You should consult with an attorney about the law on this issue.

When To Consider Using The Lady Bird Deed Or Enhanced Life Estate Deed
You can use these forms of deeds at any time. You can take title to property with only the enhanced retained life estate when you first acquire property or change how the title is held to this form at any time prior to your death. I frequently explore the benefits of doing this whenever I visit with clients about their general estate planning. It has become a key tool in making passage of real estate on your death as easy and inexpensive as possible. It is also beneficial for Medicaid aspects as well.

How To Get Started
The use of this estate planning tool is something that should be explored with an attorney because of its potentially huge benefits. If you would like to discuss the possibility of including such transfer in your estate plan, please contact Adair M. Buckner to schedule a free initial consultation*.
*(The free consultation does not cover actual review of documents or giving legal advice on a specific situation.)


Want to find the best attorney to handle your estate planning needs? Download our free whitepaper: 5 Tips For Finding A Lawyer You Can Trust.
TESTIMONIALS
It was way past time to finally get our Wills completed. This was something that was extremely complicated for us, but Adair and her assistant never made us feel like we were bothering them...and we (I) bothered them...a lot! Things were explained to us in a way that we could understand easily. Extremely professional and knows her stuff!
I needed an attorney I could trust who could handle my legal concerns regarding my mother's Living Trust. Adair Buckner firmly set things right. She was my voice when I had none and knew how to protect me in the midst of negative chaos. I recommend Adair to anyone seeking justice.
When my husband passed away, I contacted the attorney that we had used to prepare our wills but was unhappy with his attitude of indifference. I discovered Adair Buckner and all of my issues were resolved. Adair is professional, compassionate, and extremely knowledgeable. She saved me a large amount of money by processing my will in the appropriate manner to best suit my situation.
We appreciate Adair Buckner's professional and personable service. Our legal needs were met promptly and succinctly. We would not hesitate (and do!) recommend her to our family and friends.
Adair is very professional. She cares about her clients and explains everything very well. She makes you feel like a friend.
Mrs. Buckner did a full estate plan for me. Her work was excellent, her communication was great, and the price was reasonable. I would highly recommend her for your estate planning needs.
Trying to get our LLC changed over after moving to Texas was complicated, but Adair Buckner made the process so simple! We just gave her the details, and she handled everything quickly and professionally. Thank you, Adair, for making this part of our move stress-free!
Losing my Mother and being appointed as Executor of her estate was overwhelming. Adair was very professional and personable. She handled and processed the estate with ease and kindness.