4 Estate Planning Questions To Ask Your Loved Ones Over The Holidays
Now that we are headlong into the holidays, Thanksgiving and Christmas are just around the corner. Soon, you'll be surrounded by friends and family. Believe it or not, these are perfect times to talk to your loved ones about estate planning. After all, it beats talking about politics, doesn't it?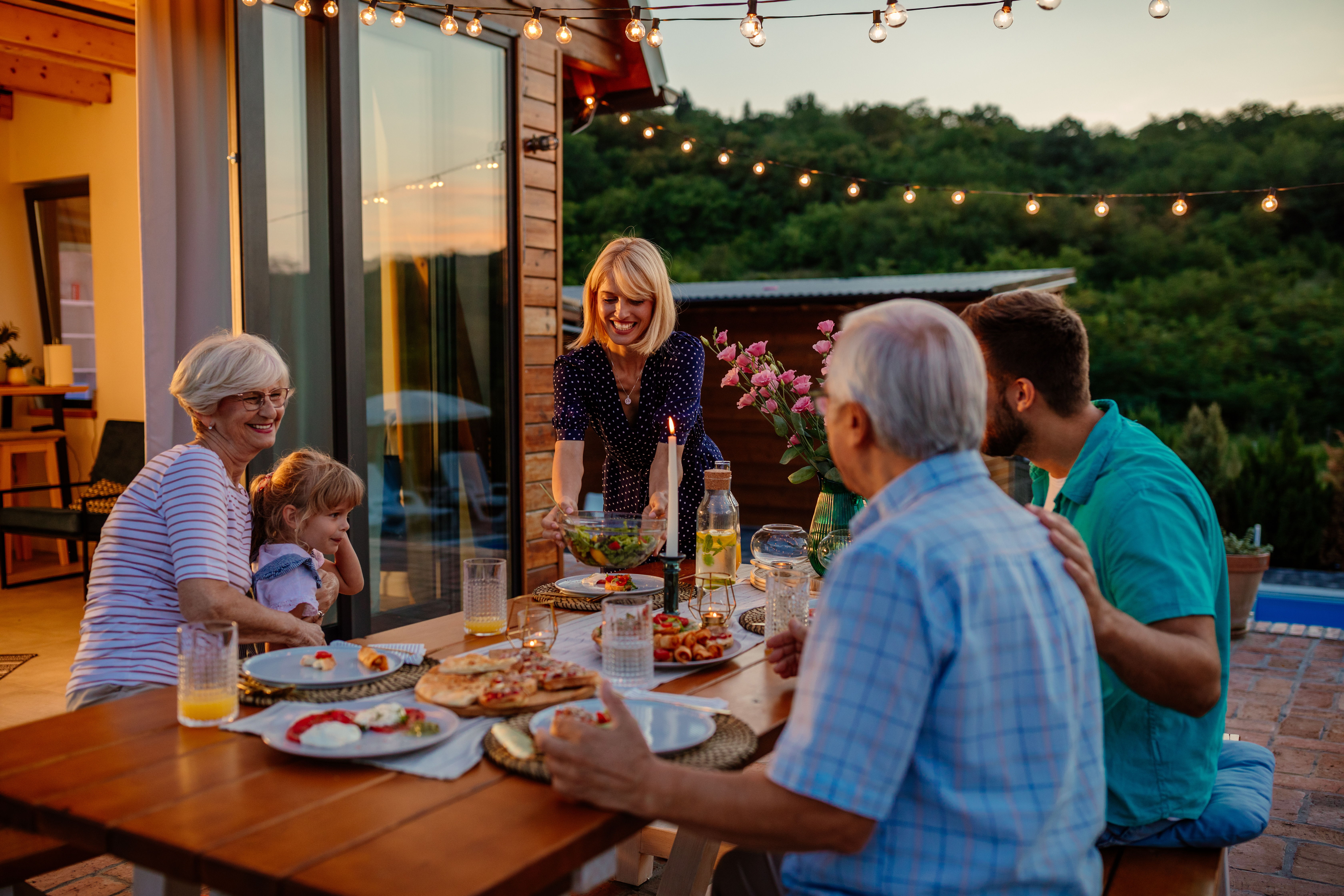 The holidays are a perfect time, while family and friends are gathered together (safely distanced, of course), to discuss whether estate planning and related legal matters are in order. It is an emotional subject to approach, but it is much better to be brave and tackle the subject than to avoid the discussion. Later regrets that plans which should have been made were not, will leave you with an even harder situation to deal with.

Sit down with your parents or even your children, who have children of their own, and talk to them about these important but delicate issues. You'll be glad you devoted the time to addressing these issues. Some things you might ask them include:

"Do you have a power of attorney to take care of matters if you are ever in a situation where you can't take care of them yourself?" Alzheimer's and Dementia are so prevalent in our aging society.


"Do you have a Will or a trust to take care of your estate upon your death?" Failure to take one of these steps can cause a great deal more stress, cost, and possible disagreements. A short amount of time spent with your family members discussing this important issue, hopefully, will prompt them to take this essential action, if they have not already. If you confirm they have done this, it will give you peace of mind.


"Do you have a medical power of attorney that specifies who can make medical decisions for you if you aren't able to?" There are many possible situations in which your loved one may not be capable of expressing their wishes for medical care for themselves. Especially if there is not a living spouse to make such decisions in that event, a medical power of attorney naming an agent to act in that capacity is critical. Once again, planning ahead to be sure this has been done can make a world of difference.


"Do you have a directive to physicians or living Will that specifies whether you do or don't want to be kept alive by artificial means if a terminal or irreversible condition arises?" This document goes hand in hand with a medical power of attorney to address how your loved one would want these emotional issues dealt with if they are not able to speak for themselves. We have all seen or heard of heart-wrenching examples of families having to make these difficult decisions without guidance from the loved one who is affected. It is reassuring to know what the person who is in this situation would have wanted.


If you need help coming up with some questions or topics to talk through with your loved ones over the holidays, here are 7 good estate planning questions you can use to begin this conversation.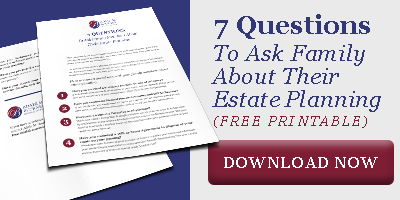 Again, it's not a bright and cheery topic, generally, but I have clients come to me every day saying they really wish the last time they were together with their loved ones, they would have sat down and talked about these things. It would have saved a whole lot of heartache, trouble, and expense if they would have just done it.

So be brave, bite the bullet, and just do it!
If you need help with your estate or probate planning, please contact Adair M. Buckner to schedule a free initial consultation*.

*(The free consultation does not cover actual review of documents or giving legal advice on a specific situation.)

** This material has been prepared for informational purposes only, and is not intended to provide, and should not be relied on for, specific tax, legal, or accounting advice. We can only give specific advice upon consulting directly with you and reviewing your exact situation.
TESTIMONIALS
I needed an attorney I could trust who could handle my legal concerns regarding my mother's Living Trust. Adair Buckner firmly set things right. She was my voice when I had none and knew how to protect me in the midst of negative chaos. I recommend Adair to anyone seeking justice.
It was way past time to finally get our Wills completed. This was something that was extremely complicated for us, but Adair and her assistant never made us feel like we were bothering them...and we (I) bothered them...a lot! Things were explained to us in a way that we could understand easily. Extremely professional and knows her stuff!
When my husband passed away, I contacted the attorney that we had used to prepare our wills but was unhappy with his attitude of indifference. I discovered Adair Buckner and all of my issues were resolved. Adair is professional, compassionate, and extremely knowledgeable. She saved me a large amount of money by processing my will in the appropriate manner to best suit my situation.
Adair Buckner has provided me with her excellent expertise in finalizing the sale of a buy/sell agreement and preparation of my Last Will & Testament. Adair efficiently applies her knowledge to your specific needs. I highly recommend her.
Losing my Mother and being appointed as Executor of her estate was overwhelming. Adair was very professional and personable. She handled and processed the estate with ease and kindness.
Adair drew up a beautiful power of attorney and Will for my father in a timely manner. I highly recommend that you use her. She's a wonderful lady.
Trying to get our LLC changed over after moving to Texas was complicated, but Adair Buckner made the process so simple! We just gave her the details, and she handled everything quickly and professionally. Thank you, Adair, for making this part of our move stress-free!
Mrs. Buckner did a full estate plan for me. Her work was excellent, her communication was great, and the price was reasonable. I would highly recommend her for your estate planning needs.
We appreciate Adair Buckner's professional and personable service. Our legal needs were met promptly and succinctly. We would not hesitate (and do!) recommend her to our family and friends.
This was as painless as it gets to hire an attorney in Amarillo Texas. Handled all the estate needs and never had to appear in court. You won't find any better and I use Attorneys quite often in my line of work.