Tips To Foreclose On A Real Estate Lien
You are the lender on an owner-financed sale of real estate, carrying the note secured by a lien on the property. The borrower is not complying with the terms of the note. You are now faced with the daunting prospect of foreclosure on your lien.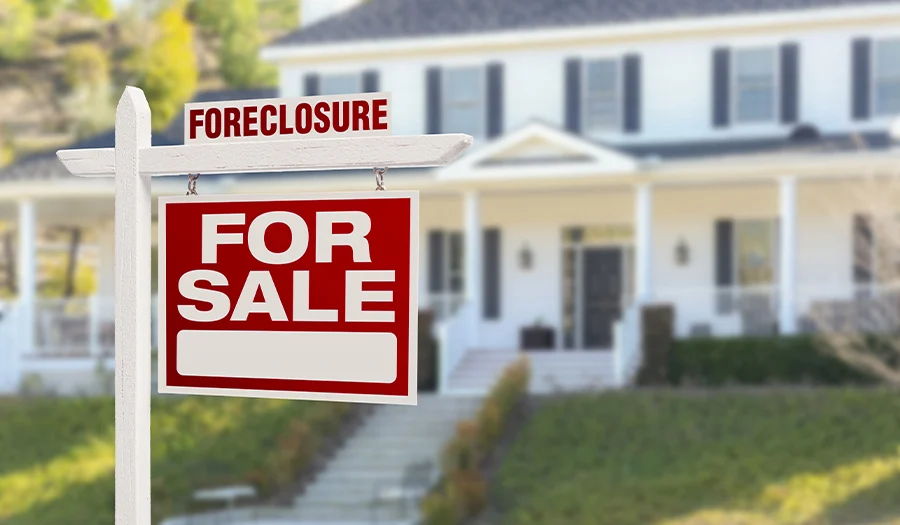 The good news is that the lien foreclosure gives you a process to recover some or all of the money still owed you. The bad news is that you are going to have to deal with very complicated, tricky legal foreclosure steps to get there.


Step 1: Get An Attorney
A foreclosure is not a do-it-yourself procedure. Nowadays, you can Google just about any legal procedure online and get guidance. However, unless you have very little money at stake, trying to meet at least ten separate requirements to legally conduct a foreclosure is not a smart move.


If you dont do the foreclosure correctly, the borrower could even get the property back, and you would have wasted a lot of time and money.


Step 2: Listen To Your Attorney
I have seen foreclosures go awry for the lender because he or she did not follow the attorneys advice. If you try to insert yourself into the procedure and make a miscommunication with the borrower about any of the legal steps in the foreclosure procedure, you can screw the whole thing up.


Once you have retained an attorney, leave everything to the attorney. Do not try to continue dealing with the borrower yourself.


Step 3: Be Patient
The foreclosure procedure takes a long time. As a result, you may be frustrated that the borrower has not paid you for months, and you may have to continue to pay legal fees and expenses yourself to foreclose the lien.


Just keep in mind that every step in the foreclosure requires a certain notice period to the borrower that must be allowed. The whole procedure can take several months.


Step 4: Be Prepared To Resell The Property
The most likely result of a foreclosure is that you, as the lender, will bid the amount owed to you against the note at the foreclosure sale. Seldom does a third-party buyer bid more than the amount due on the note to purchase the property outright at a foreclosure sale.


The result if you are the successful bidder is that the property is restored to your name. Then, in order to realize any gain from the procedure, you will need to resell the property. Once again, be patient.


If you need to foreclose on a real estate lien, please Contact Adair M. Buckner using the button below to schedule a free initial consultation.*


With years of experience guiding lenders through the foreclosure process, Adair can help you avoid costly mistakes so you can foreclose on your lien and make the best of a bad situation.

*The free consultation does not cover actual review of documents or giving legal advice on a specific situation.

TESTIMONIALS
It was way past time to finally get our Wills completed. This was something that was extremely complicated for us, but Adair and her assistant never made us feel like we were bothering them...and we (I) bothered them...a lot! Things were explained to us in a way that we could understand easily. Extremely professional and knows her stuff!
I needed an attorney I could trust who could handle my legal concerns regarding my mother's Living Trust. Adair Buckner firmly set things right. She was my voice when I had none and knew how to protect me in the midst of negative chaos. I recommend Adair to anyone seeking justice.
When my husband passed away, I contacted the attorney that we had used to prepare our wills but was unhappy with his attitude of indifference. I discovered Adair Buckner and all of my issues were resolved. Adair is professional, compassionate, and extremely knowledgeable. She saved me a large amount of money by processing my will in the appropriate manner to best suit my situation.
We appreciate Adair Buckner's professional and personable service. Our legal needs were met promptly and succinctly. We would not hesitate (and do!) recommend her to our family and friends.
Adair is very professional. She cares about her clients and explains everything very well. She makes you feel like a friend.
Mrs. Buckner did a full estate plan for me. Her work was excellent, her communication was great, and the price was reasonable. I would highly recommend her for your estate planning needs.
Trying to get our LLC changed over after moving to Texas was complicated, but Adair Buckner made the process so simple! We just gave her the details, and she handled everything quickly and professionally. Thank you, Adair, for making this part of our move stress-free!
Losing my Mother and being appointed as Executor of her estate was overwhelming. Adair was very professional and personable. She handled and processed the estate with ease and kindness.