What Is The Cost Of A Simple Estate Planning Package
People frequently delay drawing up a Will or other pieces of an estate plan because of concern for the cost. However, the cost of preparing a simple estate plan package is very reasonable. Compared to the expense of handling your estate without a Will or other estate planning documents, it is a bargain.
The prices stated below are ballpark estimates for Texas only, subject to change over time, and based on the details and complexities of each individual situation.
Parts Of A Complete Simple Estate Planning Package
When we visit with clients about estate planning, we generally talk about a number of parts to the package, not just a Will or trust.
Most people focus on drawing up a Will as estate planning. There are several other key documents, however, to cover how to handle major life events that would affect your estate. A key example is the possibility of becoming incompetent as a result of dementia or Alzheimer's disease.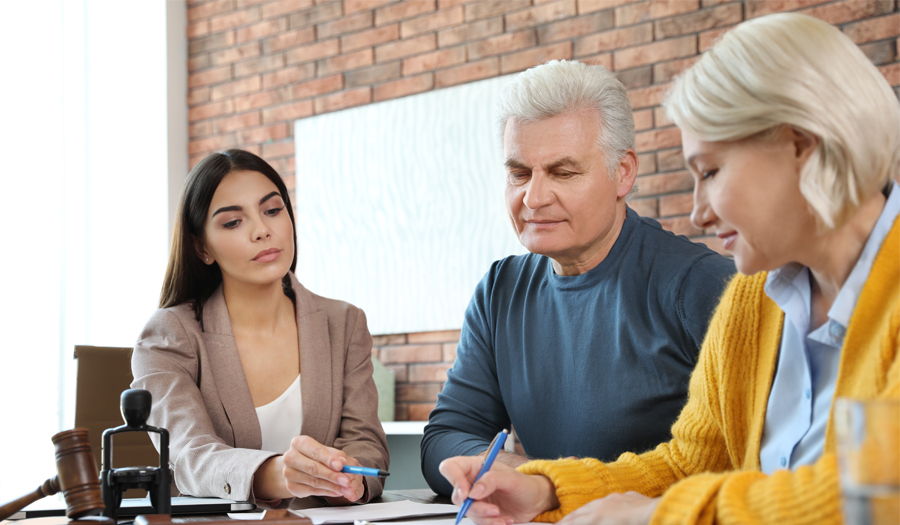 These are the key documents we generally include in a simple estate planning package:

A Will (with or without testamentary trust provisions included)
A Statutory Durable Power of Attorney (for business matters)
A Combination Directive to Physicians (Living Will), Medical Power of Attorney, and HIPAA Release
A Declaration of Guardian
Possibly a Lady Bird Deed (Transfer on Death Deed) (for real estate or minerals)
Some situations will call for more complicated estate planning, such as Special Needs Trust provisions in a Will, a living trust, or other arrangements. However, for most people, a simple estate planning package is all they need.
Costs Of The Simple Package
A simple Will—where a husband and wife leave their estate to each other on death and to adult children on the death of the survivor—usually would range between $500 and $750 per person.

If there are minor children whose interests you would want to be held in trust until you believe they are mature enough to manage their inheritance (they would receive the inheritance at age 18 otherwise), the cost will likely be $750 to $1,000 per person. Any other special trust provisions you include also will increase the cost, depending on their complexity.
A Special Needs Trust to provide for a beneficiary who may be receiving social security disability, Medicaid, or other government benefits, which you want to protect, will add considerable more expense to the package. However, an outright bequest to such a person might disqualify them from receiving benefits that far exceed the cost of the Special Needs Trust.
The Statutory Durable Power of Attorney, the Combination Directive to Physicians (Living Will), Medical Power of Attorney, HIPAA Release, and Declaration of Guardian are lumped together in one fee structure. It is important to include these documents in your estate plan so that you are in charge of designating who will manage your financial affairs if you become incompetent, and who will make medical decisions for you if you are unable to do so yourself. The cost of this package is, on average, $500 to $750 total per person.
A Lady Bird Deed or Transfer on Death Deed can be used to provide the beneficiaries of real estate or mineral interests in Texas that will pass automatically to the beneficiaries you name upon your death. Either one of these deeds can be a very effective estate planning tool for many reasons, as discussed in this blog.
If we prepare a Lady Bird Deed or Transfer on Death Deed for real estate you own, the fee for this generally ranges from $350 to $500 total, depending on the complexities of beneficiaries and the number of properties involved. In addition, there will be filing fees to record this deed wherever the real estate is located.
Ready to get started? Contact Adair M. Buckner using the button below and get a free initial consultation*.
*The free consultation does not cover actual review of documents or giving legal advice on a specific situation.
TESTIMONIALS
It was way past time to finally get our Wills completed. This was something that was extremely complicated for us, but Adair and her assistant never made us feel like we were bothering them...and we (I) bothered them...a lot! Things were explained to us in a way that we could understand easily. Extremely professional and knows her stuff!
I needed an attorney I could trust who could handle my legal concerns regarding my mother's Living Trust. Adair Buckner firmly set things right. She was my voice when I had none and knew how to protect me in the midst of negative chaos. I recommend Adair to anyone seeking justice.
When my husband passed away, I contacted the attorney that we had used to prepare our wills but was unhappy with his attitude of indifference. I discovered Adair Buckner and all of my issues were resolved. Adair is professional, compassionate, and extremely knowledgeable. She saved me a large amount of money by processing my will in the appropriate manner to best suit my situation.
We appreciate Adair Buckner's professional and personable service. Our legal needs were met promptly and succinctly. We would not hesitate (and do!) recommend her to our family and friends.
Trying to get our LLC changed over after moving to Texas was complicated, but Adair Buckner made the process so simple! We just gave her the details, and she handled everything quickly and professionally. Thank you, Adair, for making this part of our move stress-free!
Adair was very helpful in guiding us through this process of creating our estate planning! She and her assistant were friendly to us each time we met them in their office. I would highly recommend Adair Buckner as an attorney of choice!
Adair is our employment attorney at ROI Online. She is an excellent resource to turn to as we grow and add employees. Adair is not only extremely knowledgeable in her area of employment expertise, but she is also very accessible and quickly responds to our questions and requests.
It is a great pleasure working with Adair. She is very professional and genuinely concerned about your needs. I have complete faith and trust in Adair and will always work with here for my attorney needs.