Do You Have a Blended Family? Estate Planning is Critical for You
People with blended families have the greatest need for estate planning of any clients I see. Most people have no idea what Texas law provides for the distribution of their property if they die without a Will (intestate). With blended families, the issues can become complicated and the result may be totally different than what the deceased person might have wanted.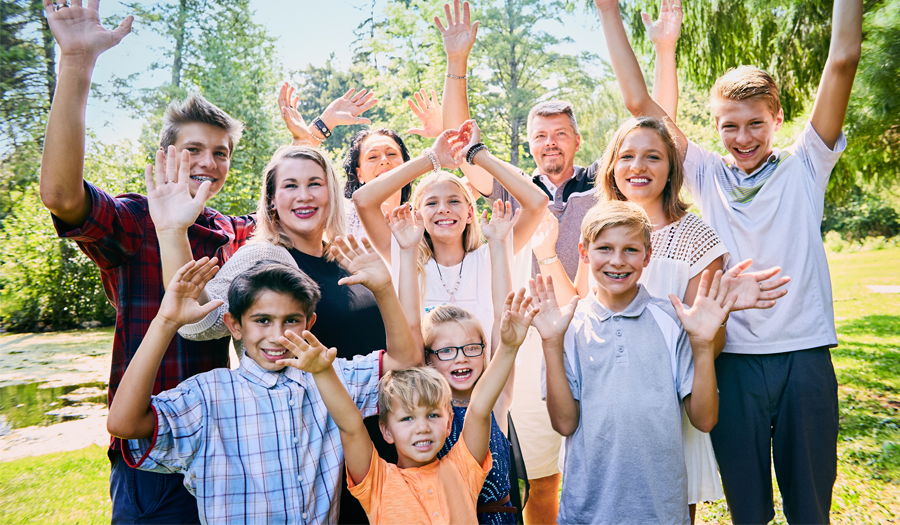 What Happens To Inheritance In Blended Families Without Wills
If you lack a Will, living trust, or some other form of estate planning document when you die, and have not designated a beneficiary, the assets you own at the time of your death will pass by intestacy. Intestacy means that state law (either where you live or where some types of property are located) will govern who inherits what from your estate. This may not be the way you want your property to pass. If that's the case, you should consider the benefits of having a Will made.
In Texas, in a blended family, a surviving spouse keeps his or her one-half of the community property, but the decedent's half will go to children from the deceased spouse's prior marriage, if any, not the surviving spouse if there is no Will providing otherwise.
Separate property (what you receive by gift or inheritance generally) has even more complicated rules for distribution on death where there is no Will, and depends on whether it is real property (real estate or oil and gas interests) or personal property (personal possessions, furniture, jewelry, etc.).
Usually, a person wants to leave what they own at death to the surviving spouse. If there are children by a prior marriage, this will not happen unless estate planning has been done. This can cause serious family problems.
The surviving step-parent and step-children may not be on the best of terms. Forcing them to share interests in the deceased spouse's property can lead to really sticky situations. Fights can arise over who occupies the property, who pays for expenses, whether to sell or keep the property, and like issues. If there are also children of the second marriage, the formulas for intestate inheritance are even more complicated.
In addition, a step-child does not inherit from a step-parent, without a Will providing for this, unless the step-parent adopted the stepchild. This may not be what you want, especially if you have raised the step-child as your own. If you want your step-children to inherit anything from you, you must spell this out in a Will or trust.
Here's how property passes if you do not have a Will, trust, or beneficiary designation: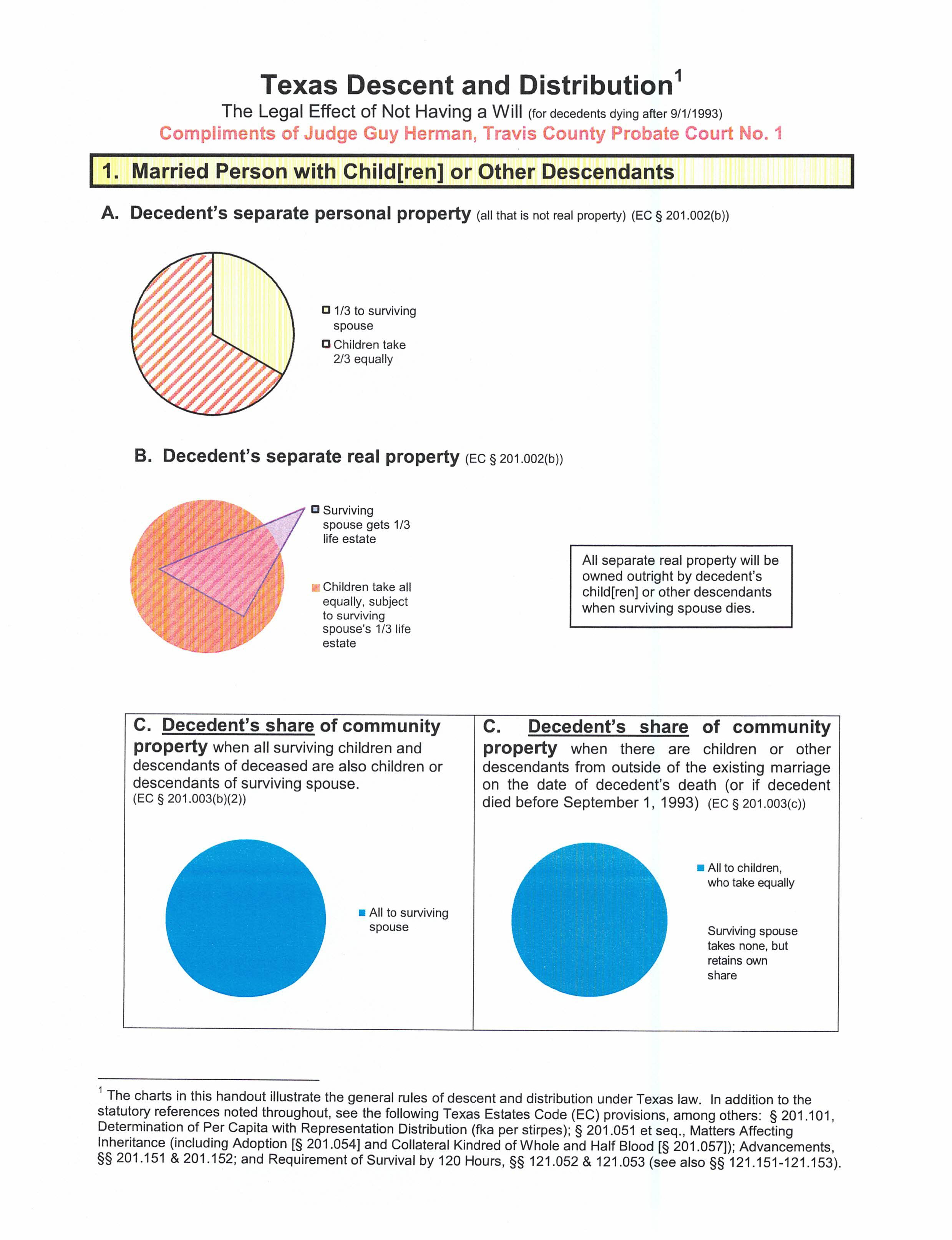 How To Provide For Your Estate To Pass As You Desire If You Have A Blended Family
Providing for everyone you love can get tricky. Most people want to provide for their second spouse as well as their children, either by a prior marriage or the current marriage. What you want may not happen, though, unless you have done the right estate planning beforehand.
If you know there are specific items, specially separate property you owned before the second marriage, that you want to go to your children from the prior marriage, you should provide for a list of those things to accompany your will.
If you owned a home or other real estate before a second marriage, you may want to allow your surviving spouse to continue to live there for life or until remarriage, but then ultimately to go to your children. These arrangements would have to be spelled out in your estate planning documents.

If you want to provide for your step-children, you would have to have done that in a Will, trust, or other beneficiary designation. There are many options on how to leave property to your survivors, either biological or step, in your estate planning. You should consult with a competent estate planning attorney to explore these options.


If you are ready to speak with an estate planning attorney about drawing up a power of attorney, please contact Adair M. Buckner today for a free consultation*.
*(The free consultation does not cover actual review of documents or giving legal advice on a specific situation.)
TESTIMONIALS
It was way past time to finally get our Wills completed. This was something that was extremely complicated for us, but Adair and her assistant never made us feel like we were bothering them...and we (I) bothered them...a lot! Things were explained to us in a way that we could understand easily. Extremely professional and knows her stuff!
I needed an attorney I could trust who could handle my legal concerns regarding my mother's Living Trust. Adair Buckner firmly set things right. She was my voice when I had none and knew how to protect me in the midst of negative chaos. I recommend Adair to anyone seeking justice.
When my husband passed away, I contacted the attorney that we had used to prepare our wills but was unhappy with his attitude of indifference. I discovered Adair Buckner and all of my issues were resolved. Adair is professional, compassionate, and extremely knowledgeable. She saved me a large amount of money by processing my will in the appropriate manner to best suit my situation.
We appreciate Adair Buckner's professional and personable service. Our legal needs were met promptly and succinctly. We would not hesitate (and do!) recommend her to our family and friends.
Adair is very professional. She cares about her clients and explains everything very well. She makes you feel like a friend.
Mrs. Buckner did a full estate plan for me. Her work was excellent, her communication was great, and the price was reasonable. I would highly recommend her for your estate planning needs.
Trying to get our LLC changed over after moving to Texas was complicated, but Adair Buckner made the process so simple! We just gave her the details, and she handled everything quickly and professionally. Thank you, Adair, for making this part of our move stress-free!
Losing my Mother and being appointed as Executor of her estate was overwhelming. Adair was very professional and personable. She handled and processed the estate with ease and kindness.