Estate Planning Is Not Just For Old People
Tragedies like the death of Kobe Bryant, his 13-year-old daughter, the other young parents, and some of their children, bring home the tragedy of thinking you are too young to do estate planning. Hopefully, these parents had done estate planning to protect the settlement of their estates for the loved ones left behind.
So many times, however, that has not happened because the parents didn't believe they were old enough to think about this. Or, commonly, younger people believe estate planning is too expensive for them to take on at this stage in their lives. Neither of these things are true! Estate planning is not just for the elderly.
Who Should Consider Estate Planning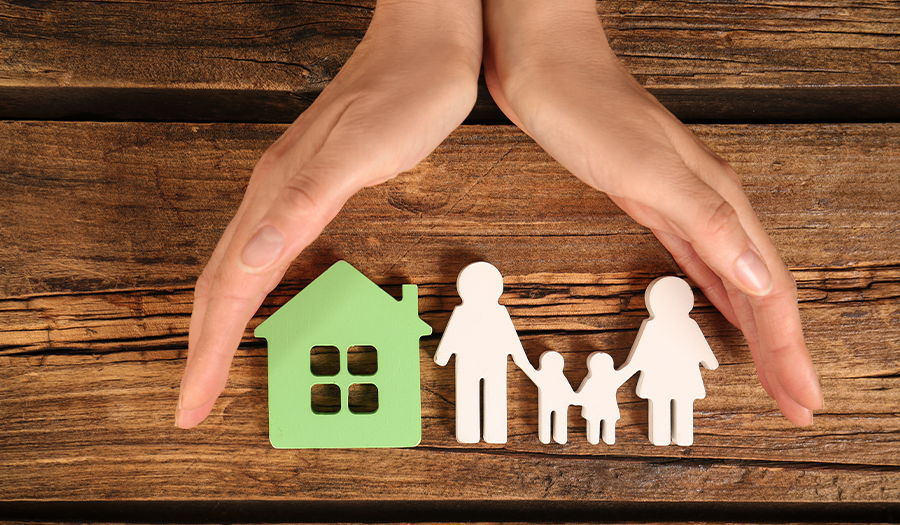 Estate planning is more important for parents with young children than for anyone else. If something happens to both parents in an accident, remaining loved ones will be faced with creating guardianships "of the person" (to provide for the actual care and physical needs of the children), and "of the estate" (to deal with property or money for the benefit of the children).
To compound this bad situation, the guardianship of the estate in Texas ends when each child turns age 18. How many 18-year-olds would you want to have control of any substantial amount of money or property?

The Benefits Of Estate Planning For Parents Of Young Children
The solution to avoiding the forced guardianships of minor children is to draw up a Will with trust provisions or a living trust. First, you can specify in your Will who you would want to serve as guardian "of the person" of your children. A guardianship proceeding still would be required, but at least you will have expressed your wishes about who the guardian should be.
Texas law sets out a list of relatives who have preference in consideration for the appointment as guardian "of the person" if you fail to specify who you would want to serve. The person favored by law may not be the person you would wish to serve if you fail to provide for this in a Will. The court can override your designation if it feels that person is highly inappropriate, but this rarely ever happens.
Second, if you set up trusts for children in your Will, you can avoid the complications of guardianship "of the estate". The trustee you name will control any inheritance left in trust. Also, the provisions you make for trusts to hold assets for your children can extend the age when they would receive distribution far past age 18, provide for periodic distributions at different ages, and place restrictions on their receipt of funds from the trust.
For instance, many parents set out provisions that the child attend a minimum number of class hours and maintain a minimum GPA to receive funds while in college or other post-high school education. Other parents require drug testing to ensure the children remain drug-free while receiving trust funds.
At What Age Should You Start The Estate Planning Process?
Estate planning is a wise step at any stage in life when you acquire assets that are not subject to distribution based on payable on death or beneficiary designation. Even as a young, single person, estate planning is smart because if you do not have a Will, Texas law provides for your estate to pass to your parents, if they survive you, or if not, to your siblings. They certainly may not be the people you need or want your assets to pass to. If you are in a relationship with someone else, or prefer that your estate pass to a friend or some other relative, you would want to provide for them in a Will.
Start Planning Early & Review Periodically
Some younger people put off estate planning because they know their family and financial situation may change drastically through the years. It is still better to start early to avoid unnecessary probate and inheritance complications and simply review your plans as time goes by. An estate plan should be reviewed periodically if:
You acquire significantly more assets
A new life event such as a marriage, divorce, or birth of a child occurs
You want to make provisions for someone else significant in your life
You want to make a charitable bequest
You want to add trust conditions to govern receipt of inheritance
Your Will can be amended by either adding a codicil (which really is just an amendment), or if the changes are major, by drawing up a new Will.
What Is The Cost Of Estate Planning?
A simple Will, even with trust provisions, usually ranges from $750-$1000 per person. The amount of money that would be required to settle your estate if you have no Will would be many times this amount. It's money well spent, even if you need to save up to pay for it!
If you need to consider estate planning for yourself, please contact Adair M. Buckner to discuss your options.
*(The free consultation does not cover actual review of documents or giving legal advice on a specific situation.)

TESTIMONIALS
It was way past time to finally get our Wills completed. This was something that was extremely complicated for us, but Adair and her assistant never made us feel like we were bothering them...and we (I) bothered them...a lot! Things were explained to us in a way that we could understand easily. Extremely professional and knows her stuff!
I needed an attorney I could trust who could handle my legal concerns regarding my mother's Living Trust. Adair Buckner firmly set things right. She was my voice when I had none and knew how to protect me in the midst of negative chaos. I recommend Adair to anyone seeking justice.
When my husband passed away, I contacted the attorney that we had used to prepare our wills but was unhappy with his attitude of indifference. I discovered Adair Buckner and all of my issues were resolved. Adair is professional, compassionate, and extremely knowledgeable. She saved me a large amount of money by processing my will in the appropriate manner to best suit my situation.
We appreciate Adair Buckner's professional and personable service. Our legal needs were met promptly and succinctly. We would not hesitate (and do!) recommend her to our family and friends.
Adair is very professional. She cares about her clients and explains everything very well. She makes you feel like a friend.
Mrs. Buckner did a full estate plan for me. Her work was excellent, her communication was great, and the price was reasonable. I would highly recommend her for your estate planning needs.
Trying to get our LLC changed over after moving to Texas was complicated, but Adair Buckner made the process so simple! We just gave her the details, and she handled everything quickly and professionally. Thank you, Adair, for making this part of our move stress-free!
Losing my Mother and being appointed as Executor of her estate was overwhelming. Adair was very professional and personable. She handled and processed the estate with ease and kindness.