5 Estate Planning Basics for Same-Sex Couples & LGBTQ Individuals
This week, hundreds of Pride events are taking place across our nation to celebrate and support the LGBTQ community. In reflection of Pride Week, let's discuss the necessity of estate planning for LGBTQ individuals and couples.
LGBTQ individuals and couples have an even greater need than others for estate planning. Those individuals who are lesbian, gay, bisexual, or transgender, whether married, unmarried, in a civil union, or single, need to take the time to do estate planning to protect themselves in a legal system that may not provide them the same benefits as others.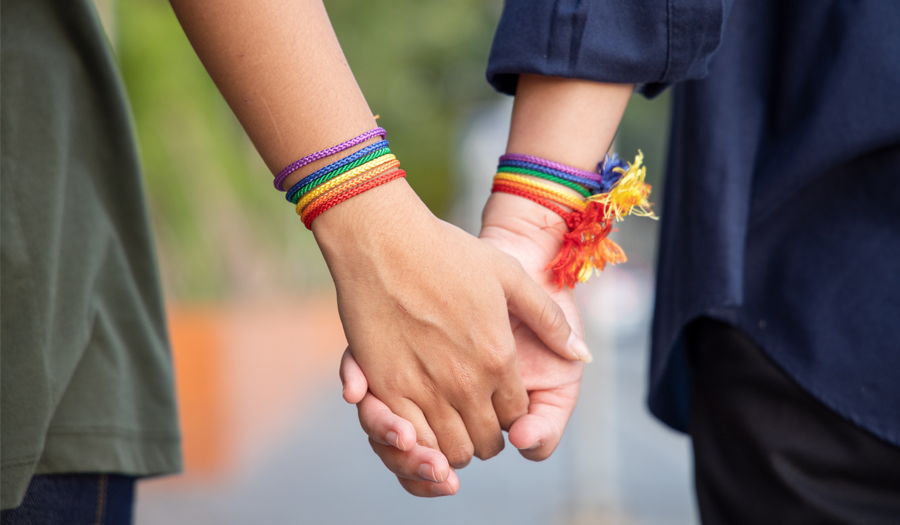 The U.S. Supreme Court has held that same-sex marriages legal in one state are to be recognized as legal in all 50 states. This means that many legal protections in the estate planning area are now available for same-sex couples that previously were not. The automatic right to inherit certain property from your spouse, the right to make medical or financial decisions for each other, and related legal considerations should now apply to LGBTQ couples who have formally married or entered into a legally-recognized civil union under any state's law.
However, it is still a good idea to have the basics of a good estate plan in place, whether you have married or not, so nothing is left to chance. This is the same advice we give to heterosexual couples.

Many LGBTQ couples still have not decided to enter into formal marriage and do not have the legal protections it provides. For them, estate planning is critical to providing for their partners. Unmarried LGBTQ individuals, whether in a relationship or not, may not have their wishes for financial or medical management of their affairs while alive, or their wishes for handling matters on their death, honored, without a few key estate planning documents in place.
---
These Are The Key Estate-Planning Basics For LGBTQ Individuals Or Couples We Recommend

1. A Last Will And Testament, Or "Will"
This spells out how you want your estate to pass on your death. If you are unmarried and want your estate to pass to your same-sex partner, this is essential. State inheritance laws will not allow this to happen. You can name whomever you want to serve as executor of your estate to implement your estate plan when you die.
You can set up trusts for minor beneficiaries or beneficiaries who need special conditions set on the receipt of their inheritance and name who will be the trustee to administer those assets for the benefit of the beneficiaries. You also should specify whom you would want to serve as guardian of your minor children (although depending on the circumstances, this may not be honored if another person has a superior right to guardianship under state law).
2. A Statutory Durable Power of Attorney
This is the legal document that gives someone you choose the power to act in your place if you are not able to act to manage your own business or financial affairs. You want to make sure this remains effective if you become incapacitated or incompetent.
3. A Medical Power Of Attorney/Directive To Physicians (or Living Will)/ HIPAA Release
The medical power of attorney spells out who can make medical decisions on your behalf if you are not able to do so yourself.
The Directive to Physicians or Living Will expresses your wishes for whether you want to be kept alive by artificial means if you are unconscious and in terminal condition and have no reasonable chance of recovery.
The HIPAA release allows the person you designate to have access to your protected health information so the person making these medical decisions can have full medical information.
4. A Power Of Attorney To Dispose Of Remains
This allows you to appoint someone to carry out your wishes for burial, cremation, donation of your body parts, donation of your body to a medical facility, or the like.
5. Review Of All Possible Beneficiary Designations
You can have many assets pass directly to your partner or other intended beneficiary by their designation as beneficiary or by payable on death or transfer on death provisions. This is especially important on IRAs, 401(k) accounts, life insurance policies, and bank or investment accounts, which often comprise a large part of a person's estate.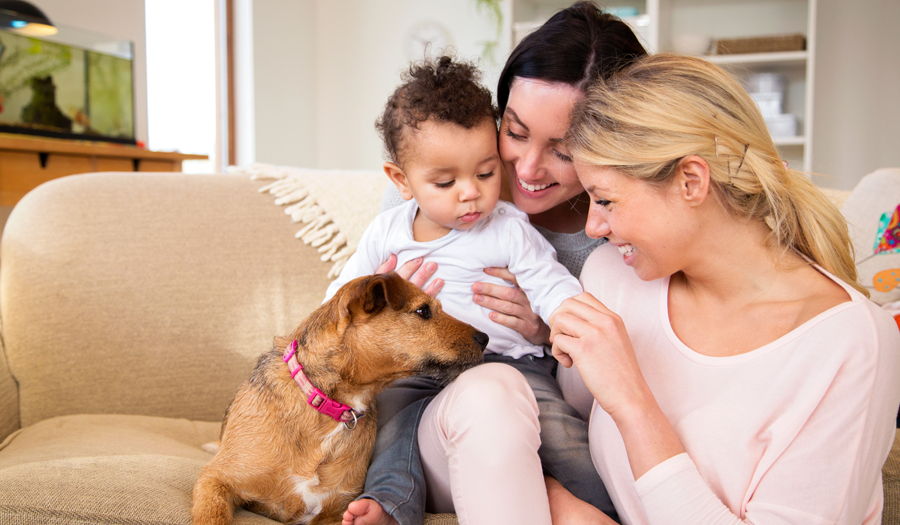 We would be happy to help you take this important step in providing for your assets and achieving your wishes for the management of your affairs both in life and in death. Don't leave these important decisions for someone else to make for you. Whether you are in a same-sex relationship or are an LGBTQ individual, contact
Amarillo estate planning attorney
Adair M. Buckner today to ensure your property is provided for and your wishes are upheld.
*(The free consultation does not cover actual review of documents or giving legal advice on a specific situation.)
TESTIMONIALS
Adair was very helpful in guiding us through this process of creating our estate planning! She and her assistant were friendly to us each time we met them in their office. I would highly recommend Adair Buckner as an attorney of choice!
Trying to get our LLC changed over after moving to Texas was complicated, but Adair Buckner made the process so simple! We just gave her the details, and she handled everything quickly and professionally. Thank you, Adair, for making this part of our move stress-free!
When my husband passed away, I contacted the attorney that we had used to prepare our wills but was unhappy with his attitude of indifference. I discovered Adair Buckner and all of my issues were resolved. Adair is professional, compassionate, and extremely knowledgeable. She saved me a large amount of money by processing my will in the appropriate manner to best suit my situation.
Adair is our employment attorney at ROI Online. She is an excellent resource to turn to as we grow and add employees. Adair is not only extremely knowledgeable in her area of employment expertise, but she is also very accessible and quickly responds to our questions and requests.
It was way past time to finally get our Wills completed. This was something that was extremely complicated for us, but Adair and her assistant never made us feel like we were bothering them...and we (I) bothered them...a lot! Things were explained to us in a way that we could understand easily. Extremely professional and knows her stuff!
I needed an attorney I could trust who could handle my legal concerns regarding my mother's Living Trust. Adair Buckner firmly set things right. She was my voice when I had none and knew how to protect me in the midst of negative chaos. I recommend Adair to anyone seeking justice.
It is a great pleasure working with Adair. She is very professional and genuinely concerned about your needs. I have complete faith and trust in Adair and will always work with here for my attorney needs.
We appreciate Adair Buckner's professional and personable service. Our legal needs were met promptly and succinctly. We would not hesitate (and do!) recommend her to our family and friends.