When Is A Living Trust A Good Estate Planning Tool?
The term Living Trust has become a buzzword for people looking at estate planning information online or in other resources. I have clients call frequently telling me they want a Living Trust when they really don't need one. Some of the sources of information promoting Living Trusts simply are a marketing tool to drum up business. They fail to analyze whether a Living Trust is even needed, or whether the expense involved in setting up a Living Trust is justified for the individual.

Years ago, traveling seminars would roll into town, serving steak dinners, and selling estate planning packages with Living Trusts for everyone, at a cost of several thousand dollars. Many of those people had absolutely no reason to have a Living Trust to deal with their simple estates.
Oftentimes, this outlay of thousands of dollars was a waste of money. There are, however, times when a Living Trust is a smart estate planning tool. In these cases, a Living Trust can simplify or avoid probate, and save your family thousands of dollars.
Below are some of the reasons a Living Trust might be a good tool for your estate planning: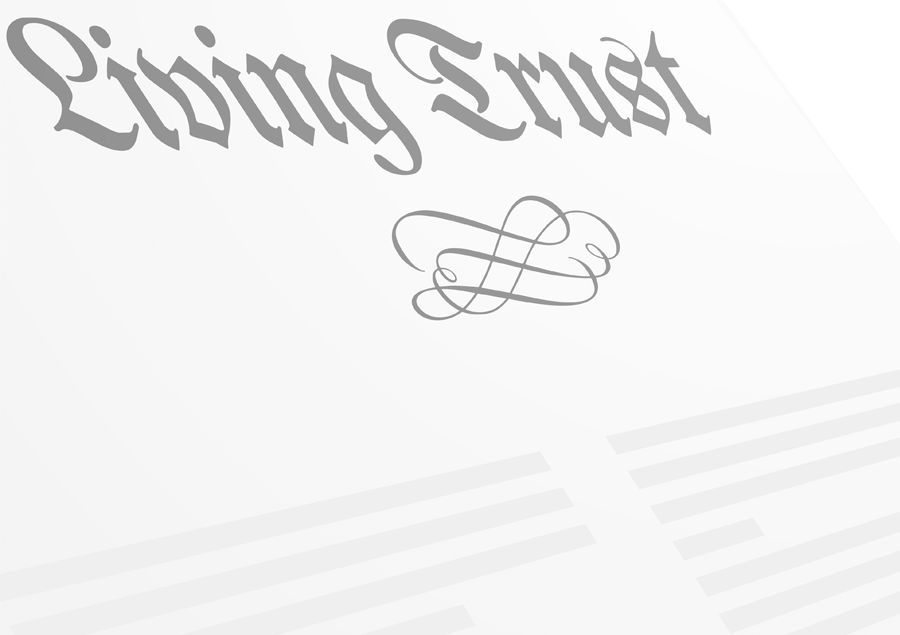 1. You own property in different states or many counties in Texas.
If you own real property or oil or gas interests in other states, a Living Trust is a very good tool to make it easier to transfer those interests on your death. Placing these assets in a Living Trust allows them to pass on your death without probate in the state where they are located.

If you have not placed title to real estate and oil and gas interests in other states in a Living Trust, you might be compelled to probate a Will in all the different states in which such assets exist. States other than Texas often have more complicated and expensive probate procedures. It may save your estate substantial money to place these assets in a Living Trust.
2. You need special assistance in managing your assets.
In a Living Trust, you can name co-trustees or successor trustees, who can assist you in the management of your assets during your lifetime. This is particularly important if you become incompetent. You should designate a knowledgeable person or firm to aid you in handling the assets of the trust.
You can name a person to assist you in the management of your assets in a statutory power of attorney. Naming such a person as a trustee of your Living Trust, however, may give the person additional authority and ease of conducting your business.
3. You want to place special conditions on a beneficiary's receipt of assets that you prefer to remain private.

Many people have concerns that the gift to a beneficiary could be squandered if they do not place conditions on receipt of the gift. They may want to require that the beneficiary is drug-free, gainfully employed, that the beneficiary's spouse does not have control of the gift, or if money is to be used for college education, that a certain number of hours of classes and a certain grade point be maintained. They may want those conditions and issues to remain private.
If the terms of your Will place special conditions on the receipt of the inheritance by a beneficiary, these conditions would become public record in the probate proceeding. A Living Trust is the way to impose special conditions such as these on a beneficiary and maintain the privacy desired.
4. You have a beneficiary with special needs.

If one of your beneficiaries has special needs and is receiving government assistance, you can set up what is called a Special Needs Trust. This trust must meet specific regulatory requirements but can provide supplemental assistance, while still preserving the beneficiary's receipt of the government benefits.
How To Decide If A Living Trust IS Right For You
My advice is that if you are thinking about a Living Trust for your estate planning, set up an appointment with a qualified estate planning attorney to fully discuss why you may or may not need one.

Seek out an estate planning attorney with knowledge of the law of the state where you live.
Prepare a full summary of your assets to take to the attorney when you meet.
Advise the attorney of any special situations in your family that might benefit from having a Living Trust.
Avoid using standard forms, kits, or computer software that is one-size-fits-all.

If you live near the Amarillo area and you're interested in discussing whether you need a Living Trust as part of your estate planning package, please contact Adair M. Buckner to schedule a free initial consultation.*
*The free consultation does not cover the actual review of documents or giving legal advice on a specific situation.
When researching lawyers, it's critical you choose one you can trust. Download our FREE white paper, 5 Tips For Finding A Lawyer You Can Trust.



TESTIMONIALS
Adair was very helpful in guiding us through this process of creating our estate planning! She and her assistant were friendly to us each time we met them in their office. I would highly recommend Adair Buckner as an attorney of choice!
Trying to get our LLC changed over after moving to Texas was complicated, but Adair Buckner made the process so simple! We just gave her the details, and she handled everything quickly and professionally. Thank you, Adair, for making this part of our move stress-free!
When my husband passed away, I contacted the attorney that we had used to prepare our wills but was unhappy with his attitude of indifference. I discovered Adair Buckner and all of my issues were resolved. Adair is professional, compassionate, and extremely knowledgeable. She saved me a large amount of money by processing my will in the appropriate manner to best suit my situation.
Adair is our employment attorney at ROI Online. She is an excellent resource to turn to as we grow and add employees. Adair is not only extremely knowledgeable in her area of employment expertise, but she is also very accessible and quickly responds to our questions and requests.
It was way past time to finally get our Wills completed. This was something that was extremely complicated for us, but Adair and her assistant never made us feel like we were bothering them...and we (I) bothered them...a lot! Things were explained to us in a way that we could understand easily. Extremely professional and knows her stuff!
I needed an attorney I could trust who could handle my legal concerns regarding my mother's Living Trust. Adair Buckner firmly set things right. She was my voice when I had none and knew how to protect me in the midst of negative chaos. I recommend Adair to anyone seeking justice.
It is a great pleasure working with Adair. She is very professional and genuinely concerned about your needs. I have complete faith and trust in Adair and will always work with here for my attorney needs.
We appreciate Adair Buckner's professional and personable service. Our legal needs were met promptly and succinctly. We would not hesitate (and do!) recommend her to our family and friends.