Estate Planning & Probate
You deserve peace of mind about your assets and your family's future.
SET UP A FREE CONSULTATION
*(The free consultation does not cover actual review of documents or giving legal advice on a specific situation.)
Every day, you work hard to provide for your family and yourself. Whether you are a young married couple with babies, a middle-aged professional with children, or retired and finally taking the time to explore the world, you want to take care of your loved ones and protect your assets.
One day, you will be unable to care for your family like you always have and when that time comes, you want to have your estate securely in place in order to protect your legacy and your loved ones.
An experienced estate planning and probate attorney like Adair M. Buckner can help you create an estate plan that will protect everything you've worked hard for and cherish. She is passionate about helping clients pass on their property and their values.
*(The free consultation does not cover actual review of documents or giving legal advice on a specific situation.)
Guiding Estate Planning Clients With Honesty & Clarity
Adair understands planning for the future can be scary and emotional for everyone involved. It can also be extremely complex. However, it's essential, and taking the proper steps now will save you and your loved one's money, time, and strife down the road.
You deserve peace of mind about your assets and your family's future. Adair will develop an estate plan that is clear, cost-effective, and that meets your needs.
Adair helps Amarillo and Texas Panhandle residents with their estate planning and probate needs, as well as family members of those living in this area.
Adair also guides executors or administrators of estates, and heirs or beneficiaries, through the complex probate or administration proceedings. She helps families set up guardianships or trusts for family members with special needs. She helps clients explore probate alternatives to save time and money.
Adair routinely and competently handles:
Wills
Revocable and irrevocable trusts
Statutory durable powers of attorney
Medical powers of attorney and living wills (directives to physicians)
Pre- and post-nuptial agreements
Independent or dependent administration
Muniment of title proceedings
Declaration of heirship proceedings
Affidavits of heirship and family settlement agreements
Guardianship proceedings
Other estate planning and probate alternatives
*(The free consultation does not cover actual review of documents or giving legal advice on a specific situation.)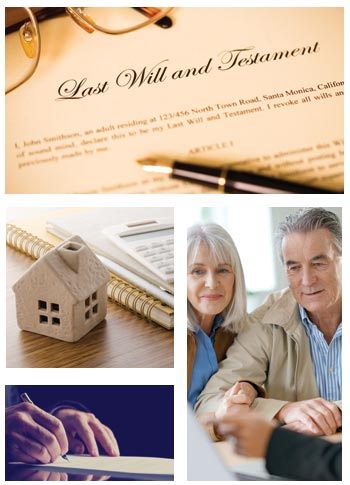 ---
LEARN MORE ABOUT ESTATE PLANNING
---
Testimonials
Adair was very helpful in guiding us through this process of creating our estate planning! She and her assistant were friendly to us each time we met them in their office. I would highly recommend Adair Buckner as an attorney of choice!
Trying to get our LLC changed over after moving to Texas was complicated, but Adair Buckner made the process so simple! We just gave her the details, and she handled everything quickly and professionally. Thank you, Adair, for making this part of our move stress-free!
When my husband passed away, I contacted the attorney that we had used to prepare our wills but was unhappy with his attitude of indifference. I discovered Adair Buckner and all of my issues were resolved. Adair is professional, compassionate, and extremely knowledgeable. She saved me a large amount of money by processing my will in the appropriate manner to best suit my situation.
Adair is our employment attorney at ROI Online. She is an excellent resource to turn to as we grow and add employees. Adair is not only extremely knowledgeable in her area of employment expertise, but she is also very accessible and quickly responds to our questions and requests.
It was way past time to finally get our Wills completed. This was something that was extremely complicated for us, but Adair and her assistant never made us feel like we were bothering them...and we (I) bothered them...a lot! Things were explained to us in a way that we could understand easily. Extremely professional and knows her stuff!
I needed an attorney I could trust who could handle my legal concerns regarding my mother's Living Trust. Adair Buckner firmly set things right. She was my voice when I had none and knew how to protect me in the midst of negative chaos. I recommend Adair to anyone seeking justice.
It is a great pleasure working with Adair. She is very professional and genuinely concerned about your needs. I have complete faith and trust in Adair and will always work with here for my attorney needs.
We appreciate Adair Buckner's professional and personable service. Our legal needs were met promptly and succinctly. We would not hesitate (and do!) recommend her to our family and friends.