The Average Cost Of A Determination Of Heirship Proceeding In Texas
In this series of blogs, I am outlining various different types of probates or probate alternatives to settle an estate and their likely costs. As I mentioned in the introduction to this series, the cost is predominantly determined by the type of procedure followed.
In Part One, I discussed probate as a muniment of title, which is usually one of the least expensive procedures.

In Part Two, I discussed the cost of an independent administration of the estate. Both of those procedures require the decedent to have had a Will.

In Part Three, I discussed how, if there is no Will, the least expensive way to settle the estate through a court proceeding is a small estate affidavit.


In this blog, I describe the determination of heirship proceeding that is done when an individual passes away without a Will, as well as how much this process could cost.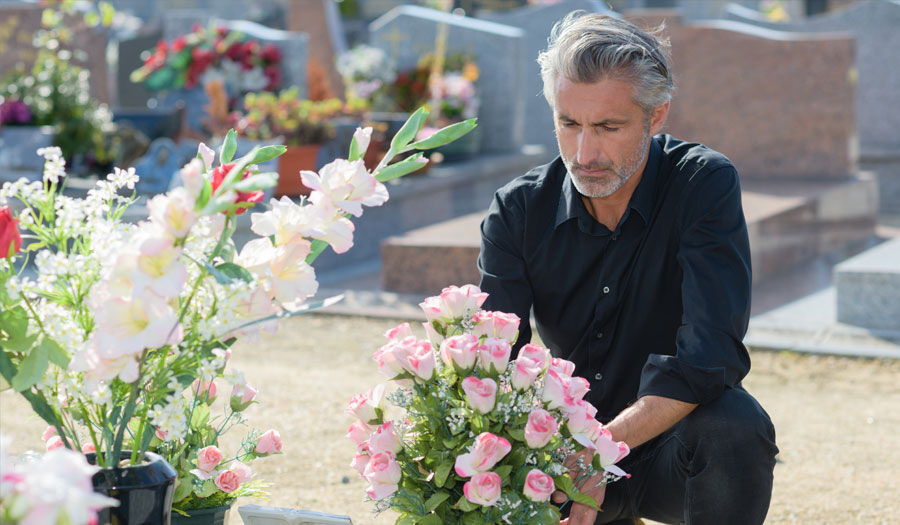 The High Cost Of Dying Without A Will
Determination Of Heirship Proceedings Are Extremely Expensive
If a loved one passes away without a Will, a small estate affidavit will not always work. In some situations, your only option may be a determination of heirship proceeding. If you find yourself in this situation, make sure you have an experienced attorney to guide you through the steps involved. Otherwise, it is easy to feel overwhelmed by the process. This is a very involved proceeding.

As mentioned above, a determination of heirship proceeding may be required if there is no Will. Less expensive alternatives to this court action should be fully explored with your attorney before embarking on this very complicated and expensive proceeding. Many third parties holding assets of the estate will insist on an order determining heirship, however, and there is no other alternative than a full-blown determination of heirship proceeding.

Often, this proceeding can or should be joined with a request of administration of the estate. The administration allows the court to appoint either an independent or dependent administrator to handle gathering assets of the estate, paying its bills, and distributing the estate. In the best circumstances, all of the heirs can agree for the estate to be handled as an independent administration rather than a dependent administration, which minimizes the court involvement and attorney's fees and expenses greatly. All the heirs must agree to an independent administration, however, or the dependent administration is the only option available.

If you find yourself in a situation where an heirship proceeding is required, understanding how the process works can provide some clarity and peace of mind.


What Is Required In A Determination Of Heirship Proceeding

Initial Steps In The Application Process
All of the heirs at law, as determined by Texas laws of intestate inheritance, must be joined in the proceeding. The applicant and at least two other persons with knowledge of the family history must swear to the facts of heirship in the application. If the deceased had no surviving spouse or children or had children from several marriages, the determination of who the heirs are itself can be difficult. In that instance, you may be looking at grandchildren, nieces and nephews, or aunts and uncles, depending on who is surviving at that time.
The cost of the proceeding will vary greatly depending on how many heirs are involved, how difficult they are to identify and track down, and whether they are cooperative or antagonistic. The heirs usually are asked to waive service of citation in the proceeding, but if they refuse to do that, you must have them served by a sheriff or process server. The cost of that alone can be substantial when there are many heirs.

I have handled such proceedings where as many as 28 heirs were scattered all over the country and all but one was cooperative. The one outlier caused a great deal of trouble and expense for everyone. It took us six months, working through ancestry websites and talking to scores of witnesses, to identify all of the heirs. Several of these heirs refused to waive service of citation and one of the 28 heirs refused to agree to an independent administration. This ended up being a very expensive proceeding, the expenses for which had to be paid out of the estate.

Even after you and your attorney have made every effort to find and join all of the heirs in an application for determination of heirship filed with the court, the law requires the court to appoint an attorney ad litem to represent the interests of "unknown heirs." This is a legal requirement in every case, regardless of how certain you are that there are no other heirs. Apparently, too many people lied about this in the past and the legislature determined the requirement of an independent attorney to verify the truth of allegations of heirship was wise.
Before the court can hear the case, that attorney has to be satisfied that you have, in fact, done due diligence in identifying all heirs, and he or she can find no other likely heirs. The attorney ad litem will search marriage records, divorce records, and ancestry websites. They will then talk to the witnesses who have sworn to the facts of heirship in the application. The fee for the attorney ad litem can be from a few hundred dollars to several thousand dollars depending on the amount of work they have to do. This fee also has to be paid by the estate.

In addition to these seemingly challenging and frequently unnecessary steps, the attorney for the estate is also required to have published a notice to "unknown heirs" in the newspaper of the city where the probate is filed. The cost of this publication can be several hundred dollars. Rarely ever does an heir come forward as a result of such a publication, but it is still a legal requirement even if you are certain there are no other heirs. Again, lying applicants in the past cost all applicants more now.


Possible Request To Join This Determination With Administration Of The Estate
Frequently, after the heirs have been legally declared, it will be necessary to complete an administration of the estate to deal with third parties. To save money and time, you should join requests for the estate administration with the application of determination of heirship.
If all of the heirs agree to the independent administration, the court can include this provision in the order and authorize the issuance of testamentary letters. However, if even one heir refuses to agree (as in my 28 heirs case), the court must order a dependent administration instead, and court approval for the sale of property of the estate and other more complicated court action must occur. This adds a great deal of additional cost to the proceeding.


Hearing On The Application
After the notice to unknown heirs has been published in the newspaper and return of proof of publication has been filed with the clerk, and the attorney ad litem has filed his or her report with the court and is ready to proceed, the court will set the case for hearing. At the least, the applicant, the applicant's attorney, and the attorney ad litem (legal representation for the children involved) must appear.

The applicant and at least one witness usually are required to appear at the hearing to again verify the facts of heirship. Some judges also require a second witness to the facts of heirship to appear. If the judge is satisfied all the heirs have been joined in the proceeding, he or she will issue a very detailed order setting out the name and address of each heir and what their interest is in the estate. This determination will serve as notice to third parties on how the estate should be distributed.
If the application requested administration of the estate also, the order will include provisions for the type of administration and issuance of letters of administration (either dependent or independent).

The order also will set out the amount of fees to be paid to the attorney ad litem.


Cost For This Proceeding
The starting attorney's fee for this proceeding will likely be no less than $2,500, but if there are complications with the determination of the heirs or obtaining notice from the heirs, the fee goes up incrementally.

An average fee for the attorney handling a determination of heirship for an estate is $4,000 to $5,000. This does not include the filing fee with the court (which is about $375), costs of service on heirs who refuse to waive service (usually at least $90 per person), the cost of the newspaper publication (from $50 to $200 or more), or the attorney ad litem's fee (usually $350 to $1500).

After the order determining heirship has been obtained, you may also incur filing fees to record certified copies of the order in other counties where the decedent owned real property.
In short, this proceeding easily exceeds $5,000 to $7,000 or more. I generally require at least a $5,000 retainer to undertake a determination of heirship and administration of an estate unless it is extremely simple.
If this is a compelling reason to urge your loved ones to draw up a Will, I don't know what is.

If you would like to talk about probate or administration of an estate, please call Adair M. Buckner for a free initial consultation.*
*The free consultation does not cover actual review of documents or giving legal advice on a specific situation.


** Please remember that the cost estimates given are only general, ballpark numbers for the Amarillo area and costs can vary widely depending on many variables in your individual situation.
TESTIMONIALS
It was way past time to finally get our Wills completed. This was something that was extremely complicated for us, but Adair and her assistant never made us feel like we were bothering them...and we (I) bothered them...a lot! Things were explained to us in a way that we could understand easily. Extremely professional and knows her stuff!
I needed an attorney I could trust who could handle my legal concerns regarding my mother's Living Trust. Adair Buckner firmly set things right. She was my voice when I had none and knew how to protect me in the midst of negative chaos. I recommend Adair to anyone seeking justice.
When my husband passed away, I contacted the attorney that we had used to prepare our wills but was unhappy with his attitude of indifference. I discovered Adair Buckner and all of my issues were resolved. Adair is professional, compassionate, and extremely knowledgeable. She saved me a large amount of money by processing my will in the appropriate manner to best suit my situation.
We appreciate Adair Buckner's professional and personable service. Our legal needs were met promptly and succinctly. We would not hesitate (and do!) recommend her to our family and friends.
Adair is very professional. She cares about her clients and explains everything very well. She makes you feel like a friend.
Mrs. Buckner did a full estate plan for me. Her work was excellent, her communication was great, and the price was reasonable. I would highly recommend her for your estate planning needs.
Trying to get our LLC changed over after moving to Texas was complicated, but Adair Buckner made the process so simple! We just gave her the details, and she handled everything quickly and professionally. Thank you, Adair, for making this part of our move stress-free!
Losing my Mother and being appointed as Executor of her estate was overwhelming. Adair was very professional and personable. She handled and processed the estate with ease and kindness.