Do I Have To Probate If There Was A Will?
I have addressed in another blog several steps that can be taken as part of the estate planning process that help avoid the need for probate. If those steps were not taken, a full probate still may not be needed.
I am frequently contacted after the passing of a loved one about whether a probate of the loved one's Will is necessary or not. The answer is the standard attorney's reply, "It depends." Sometimes, if your loved one has no assets that are not already disposed of by beneficiary designation or payable on death provisions, there is no need to probate a Will.
This frequently happens if the loved one had already sold the home and was residing in a nursing home, and the only assets he or she still owned were liquid assets. However, if there is real estate still owned by the deceased or oil and gas interests that are not in a trust, some form of probate may be required to transfer the assets.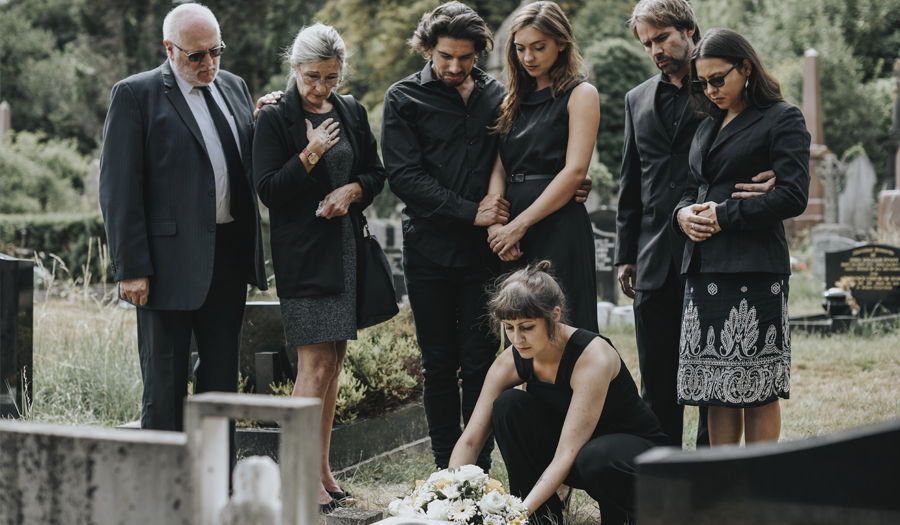 If a full probate or "independent administration" of the estate is required, there are a number of legal steps that must be followed, and the procedure may take several months or more to resolve. The intricacies of a full probate can be demanding on those handling the estate and can cost a fair amount of money, depending on the complexity of the estate.

If you would like to know more about the full probate process, feel free to download my free probate flow chart.
A full probate of the estate may not be necessary, though. Texas law allows alternative procedures to handle the passage of an estate that are quicker, less involved, and less expensive than a full probate. You should discuss with your attorney whether something less than a full probate will accomplish your needs. These are two alternatives:
Probate as a Muniment of Title
Affidavit of Heirship
Probate as a Muniment of Title
This very strange-sounding name means a probate to reflect the passage of title. Probate as a muniment of title is still a court-administered probate proceeding, but it is much simpler than a full probate. This procedure can only be used if there are no outstanding debts of the estate, except those secured by liens on real estate.
All that is required is that the Will be filed with the application for probate as a muniment of title, citation be posted at the courthouse for at least ten days, and the applicant appears before the county judge for one simple hearing to admit the Will to probate as a muniment of title. The judge then enters an order for probate of the Will as a muniment of title, which directs any third parties holding assets of the deceased to transfer them to the persons named in the Will.
Nothing more needs to be done then than filing certified copies of the probate documents in any counties other than where the probate was filed in which the deceased owned real estate. The probate documents can be presented to other third parties, such as banks or investment companies, to require them to transfer assets as provided in the Will.
The cost of this simplified probate can be significantly less than a full probate. Here's a blog discussing the cost in more detail.
Affidavit of Heirship
This is a statutorily authorized procedure in Texas, and it is widely accepted by third parties to transfer assets as provided in the Will. The affidavit of heirship is merely a document drawn up by the attorney which sets out facts that would determine heirship of the beneficiaries under Texas law and attaches a copy of the Will. The affidavit is filed in the official public records of any counties where the deceased person owned real estate or mineral interests.
The affidavit must be signed by the heirs (preferably all the heirs, but this is not always required) and two independent witnesses who can swear that they knew the deceased person for an extended period of time and that the facts of heirship recited are correct. All of the signatures must be notarized.
Not all third parties will accept the affidavit as authority to transfer assets, however, so you should go over what assets are involved in the estate with your attorney before the affidavit process is begun. If the affidavit can be used, it is much less expensive than the typical probate cost. However, getting all of the signatures and all of the necessary facts gathered, and finding two independent witnesses who can confirm the facts may be more trouble than the money saved.
If you would like to discuss whether a probate or one of these probate alternatives is appropriate for your deceased loved one, contact Adair M. Buckner for a free initial consultation*.
*(The free consultation does not cover actual review of documents or giving legal advice on a specific situation.)
TESTIMONIALS
Adair is our employment attorney at ROI Online. She is an excellent resource to turn to as we grow and add employees. Adair is not only extremely knowledgeable in her area of employment expertise, but she is also very accessible and quickly responds to our questions and requests.
It is a great pleasure working with Adair. She is very professional and genuinely concerned about your needs. I have complete faith and trust in Adair and will always work with here for my attorney needs.
We appreciate Adair Buckner's professional and personable service. Our legal needs were met promptly and succinctly. We would not hesitate (and do!) recommend her to our family and friends.
Trying to get our LLC changed over after moving to Texas was complicated, but Adair Buckner made the process so simple! We just gave her the details, and she handled everything quickly and professionally. Thank you, Adair, for making this part of our move stress-free!
I needed an attorney I could trust who could handle my legal concerns regarding my mother's Living Trust. Adair Buckner firmly set things right. She was my voice when I had none and knew how to protect me in the midst of negative chaos. I recommend Adair to anyone seeking justice.